When Harvey Lucore moved to Charlotte from Louisiana this fall, the Carolina Panthers were in bad shape. The team had just been trounced by the Arizona Cardinals, putting their record at 1-3 and leaving head coach Ron Rivera's job as good as open for next season.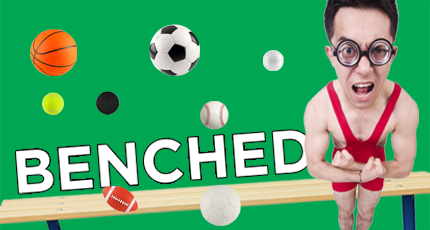 Lucore knew, however, that good things were on the horizon for the Panthers in 2013, and that he might be the reason. The man has brought unbelievable luck to every NFL city he has inhabited for the past 13 years.
It began in 1999 when Lucore moved to St. Louis. On Jan. 30, 2000, the Rams won their first Super Bowl since the team moved from Los Angeles. In 2005, Lucore's family relocated to Pittsburgh. He told some co-workers during that football season that he had a hunch the Steelers would win a Super Bowl. The team was struggling to even make the playoffs behind the play of second-year quarterback Ben Roethlisberger. "[My co-workers] looked at me like I had two heads," Lucore said.
The Steelers squeezed into a playoff spot as a wild card and ended up winning their first Super Bowl in more than 25 years. In January 2009, the Lucores moved to Louisiana, where the hometown-favorite Saints were wrapping up a disappointing season at the bottom of the NFC South. A month later, the Steelers took home their second Super Bowl in four years, but the Lucore charm had already arrived in the Dirty South.
One year later, Drew Brees and the New Orleans Saints were parading down Bourbon Street before Mardi Gras celebrations had began, Super Bowl trophy in hand.
A little more than two months ago, Lucore, a retired data-processing manager, began his move to North Carolina, where his new home in Monroe awaited him. Lucore, 69, and his wife Karen wanted to be close to family. As a football fan (who claims he is not superstitious), Lucore was well aware of the Panthers' woes. "I told [Karen], you just watch what happens to those Panthers."
Sure enough, the Panthers went on a tear, clawing their way back into relevancy with an eight-game winning streak that not even the most optimistic fan saw coming. Time will tell whether Lucore's Super Bowl streak will continue, but, as usual, he's hopeful. "We always throw our support behind the hometown team," said Lucore. For more than a decade now, that support seems to have made a huge difference.