Built at a social good hackathon by four Bay Area do-good geeks,
Domains4Good
is a great idea, simply put. URL owners/cybersquatters set the CNAME record to Domains4Good.org, and charities benefit from the exposure. It costs nothing and takes no effort on the domain owner's part. Brilliant.
Photo credit: Design4Good website
I caught up with the brilliant creator of numerous spiffy Web things, including Design4Good,
Ben Roodman
, and asked him to give me the skinny. Here's what he said:
"We (Gabe Sanchez, Zac Witte, Amy Ziari, and I) felt that a lot of causes focused on monetary donations, where really you have to create social awareness first before most people will commit to donations. As dorks, we've all started projects where we had unused domain names or had gotten drunk and purchased silly domains; the idea started from UnicornFarts.com.

I had this domain for the longest time that I never quite had the right use for, so personally I started redirecting it daily to kickstarters and causes that I thought were interesting. At the #hack4good social good hackathon, I had the opportunity working with three friends to create a larger idea: redirect unused domains for good. Our presentation focused on the 282 million domains registered, nearly half unused.

We won the SF event, and we ended up taking 4th place globally! We didn't win any actual prizes; the grand prize was a trip for the winning team to Dublin for the Web Summit, but we've built some great connections out of it and are currently talking to Rackspace and other registrars to add Domains4Good.org as an option during the time of registration instead of some spammy parked domain advertising. It's been fun.

Right now, we're working on upgrading the management of onsite voting. We've had over 200-plus domains forwarded to us, 218 when I checked last. The biggest thing we can do is ask for more cause submissions and votes on site so we don't keep having to manually look up causes to promote daily, like I was doing with unicornfarts."
If you want to watch the demo that won them San Francisco's #hack4good, here's the video!:


Finally, here's this for good measure - because you can't write unicornfarts a bunch of times and not wonder what that looks like: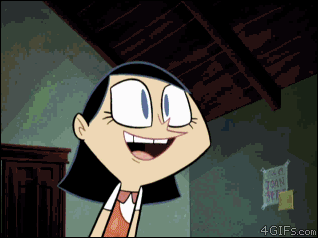 For more commentary, follow me on Twitter @dbirdy, for more photos peep my Flickr and to see all videos, subscribe to my YouTube channel here!
Teaser unicorn fart image credit:
Chad Magiera