Jeff Hahne
Jeff Hahne became the music editor for Creative Loafing Charlotte in March 2007. He graduated with a degree in journalism and minor in Spanish from Auburn University in 1997. Since then he has worked for a number of newspapers, including the Orlando Sentinel, Greensboro News & Record, Gaston Gazette and Rock Creek Record in roles ranging from reporter and copy editor to page designer and editor. He spent 8 years at the News & Record covering the local and regional music scene on the side of his full-time job including the launch of a music blog. In addition to his writing and editing work with Creative Loafing, Jeff incorporates his photography hobby whenever he can and attends an average of 100 concerts per year.
Trending
Local Traumatic singer appears on 'X Factor'
September 21, 2012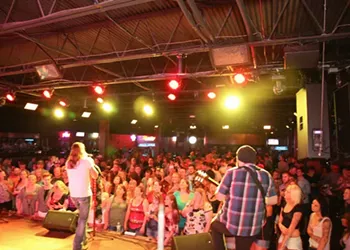 Prime country in Charlotte
There's a perfect storm developing for the genre
July 15, 2015
Why do people hate Dave Matthews?
July 26, 2013