Matt Brunson
Matt Brunson is Film Editor, Arts & Entertainment Editor and Senior Editor for Creative Loafing Charlotte. He's been with the alternative newsweekly since 1988, initially as a freelance film critic before joining the paper full-time as a staff member in 1996. His articles have appeared in a handful of publications around the South, and he's the recipient of more than a dozen awards from both the North Carolina Press Association and the North Carolina Working Press, as well as the Life Achievement Award from the 15 Short Film Festival. He is a longstanding member of the Southeastern Film Critics Association (SEFCA) and has served as the organization's President (2008-2010) and Vice President (2004-2008).
Trending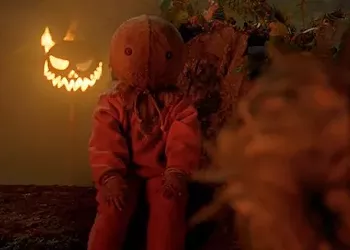 Get Shorty, Schlock, Trick 'r Treat among new home entertainment titles
This week's reviews of what's new on Blu-ray and DVD
October 26, 2018
Gentle giant
April 19, 2019
Film Clips
CL's capsule reviews are rated on a four-star rating system.
January 15, 2003