Mia Chamberlain
Mia is a sports agent and legal professional from Greensboro, North Carolina. Growing up in a family of athletes shaped her many experiences into a profound appreciation for the world of sports. Miss Chamberlain studied Communication Media at North Carolina State University and earned her Juris Doctor degree from Elon University School of Law.
Trending
Charlotte, N.C. | Capturing the Queen City and chasing dreams with her camera: Meet Laura Wolff
It's only a matter of time before this gem earns her major league promotion.
April 29, 2019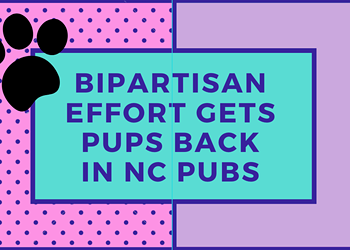 Bipartisan Effort Gets Pups Back in N.C. Pubs
July 29, 2019