click to enlarge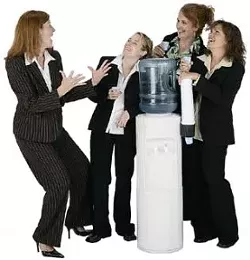 It was a look that bordered on shock and disgust. But to the woman causing her friend to feel that way, she seemed oblivious.
"And last night, I think he actually tried every position in the Karma Sutra," she said, tossing her head back. "We were watching porn and there was a couple doing the 69. It had been a long time since I gave [him] a blow job because if he cums in my mouth, when we get to having sex it's just three pumps and done."
Her friend's face was totally red, I just couldn't tell if she was embarrassed or angry. Then again, it was possibly both.
But Miss Motormouth continued talking. "We tried out the silicone lube for anal last night and it was as if I had a pussy in the back, I was so wet."
"Seriously!" her friend exclaimed. "You know I have to see [your boyfriend] again. Why are you telling me all of this?"
Miss Motormouth dropped her head. "I was just so excited."
Ever since Sex in The City, so many women want to take bedroom talk out into the public. It's great that women can be candid and talk about sex, but in the middle of a crowed coffee shop or restaurant? It's a little too much. We all can't be Samantha Jones. Some times, you just have to shut up.