click to enlarge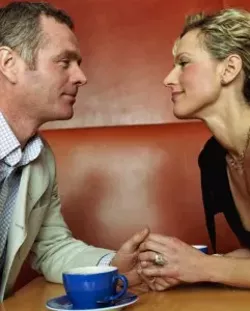 If you're like me, you've tried Internet dating, you've had a random hook up with someone from the club, but now you're older and you're ready to have sex with one person--at least for the next few months.
But how do you meet someone without using Eharmony, Facebook, MySpace or heaven forbid Craig's List?
Join a meetup group.
One in particular that looks good for a single person on the hunt is Charlotte Match.
It's described as:
This local group is for singles of all ages who are looking for new friends, a new romance, long term relationships, or marriage. If you're not into the bar crowd, disillusioned by internet dating, and ready to find that special someone, this group is for you. We are scheduling events and casual parties where you can mingle with and get to know other singles in the area who, just like you, are ready to find that special someone. Good food & drinks, music, and good conversation with like-minded people. Let's make this the FAVORITE SINGLE'S MINGLE's group.
What's different about this group is that they actually go out to some hip spots in town. They met a PJ's last month and the group is planning to meet next Monday for a singles mingle at PJ's.
There's also a Charlotte Baby Boomers Singles Meetup Group, hey, old people need love too.
If you're 40+ and new to the dating scene, there's meetup group for you too, Dating After 40.
Charlotte's Meetup groups offer an alternative to meeting people in the bar and even you don't find love, you're sure to make friends.