click to enlarge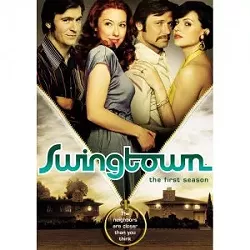 Remember that smart, yet short-lived TV show Swingtown? Well, if you live in the Queen City, then Swingtown didn't end, it just got a local setting.
According to Swingtowns.com, Charlotte is one of the top swinging cities.
No matter if you're seeking some hot steamy evenings with Charlotte Single Swingers in town or friends with benefits, take it slow at first. If you appear too pushy in your initial contact, it can be a huge turnoff. The provocative part for swingers is the thrill of the anticipation of something new. Finding Charlotte threesomes online is simple. Once strangers, those who make a small effort in email and ims on the computer really do meet in person, and enjoy swingers offline!
This site is like Facebook for sex. You create a profile or an account, the site is also very private and discrete. In the forums, there are Christmas party listings, links to porn sites and there are swingers by state, city and so forth. So, if you're looking for another way to have fun, log on.