click to enlarge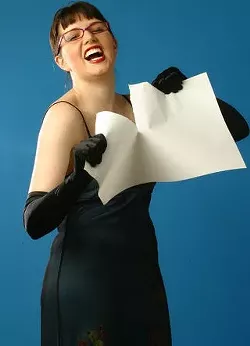 It's almost that time of the year again — time for Valentine's Day. Red hearts and roses are lining the aisles of your favorite stores. Even some adult shops have gotten in the V-Day mood putting out the best and tastiest lubes.
But if you're single or just recently dumped (or got dumped) you probably don't give a damn about the lovey-dovey side of St. Valentine's Day. Obviously the good people at Leather and Lace Southend feel your pain. So, if you want to spend Feb. 12 (the Saturday before Valentine's Day, which falls on a Monday this year) doing something other than burning your ex's picture, you should take one of those pictures and head to the South Boulevard strip club.
If you're wondering, "Sally, why would I take a picture of my ex to the strip club?" You should know that on Feb. 12, Leather and Lace is hosting a "Love on The Rocks" party. And your entry is free if you show up with a picture of you and that ex. There will be food and drink specials as well as prizes.
How do you keep from turning to a box of overpriced chocolate when you're heart broken on Valentine's Day?
Plotting revenge is fun.
Ordering take out and watching movies like Fatal Attraction and Basic Instinct have their place, especially if you think about your ex being Michael Douglas.
Or, you could get together with some of your single friends and have the best time of your life. No need to keep crying over bitter chocolate.