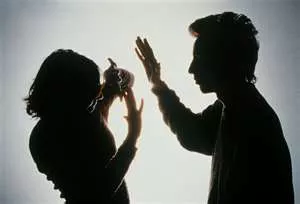 Murdered pregnant women are usually killed by the child's father. No case illustrates that more than the death of Charlotte woman
Cherica Adams
.
Shortly after midnight on this night, [Rae]Carruth and his pregnant girlfriend Cherica Adams were leaving the Regal Cinema in south Charlotte. They drove separately, so Adams was following Carruth in her car. Suddenly Carruth stopped in the middle of the road, causing Adams to do the same. A car pulled alongside her and gunshots erupted. She was struck four times — in the neck, chest, and abdomen. The car carrying the shooter, and two other men, sped off. Carruth drove away as well.

Bleeding profusely and holding on for dear life, Adams was able to call 911, telling the operator that she'd been shot and that she believed Carruth was involved. Police and paramedics arrived minutes later and Adams was rushed to Carolinas Medical Center. Doctors performed emergency surgery to deliver her baby boy, for whom she had already picked out the name Chancellor. He was born 10 weeks premature. After undergoing surgeries and fighting for her life, Adams managed to write notes for the police explaining what happened during her shooting, once again implicating her newborn baby's father.
If you remember, Carruth was a wide receiver for the Carolina Panthers and is now serving a 19-year sentence for his role in Adam's murder.
Former Panther, the late Fred Lane, died in a domestic dispute with his wife. More accurately, Deidra Lane shot him with a 12-gauge shot gun.
Her 24-year-old husband, a running back for the Carolina Panthers who had recently been traded to Indianapolis, was shot to death as he came home from visiting his family in Tennessee. Police found Fred Lane's body just inside the front door of his house. His packed bag lay nearby, and his keys were in the door lock.

Prosecutors portrayed Deidra Lane as a cold-blooded and abusive woman who murdered her husband in hopes of collecting on a $5 million life insurance policy.

They said she waited for her husband to get home, shot him in the chest with a 12-gauge pump-action shotgun, then walked through his blood and shot him again in the back of the head.

But the defense said Lane was a battered wife who killed in self-defense. Her lawyer said that during a three-day period while Lane was nine months pregnant, Fred Lane rammed his wife's head into a wall, broke open her lip and threw her down a flight of steps.

"He just got shot because he wouldn't leave me alone," a sobbing and screaming Lane told a 911 operator the day he was shot. "I kept telling him to stop."
And there are the other teams in the NFL where players have been arrested or charged with assault on a female.
But in those cases, there were never any suspension.
Last February, the NFL Player's Association did team up with Verizon Wireless to provide money to programs that focus on teen domestic violence programs.
George Atallah, NFL Players Association assistant executive director, external relations, said, "At the NFL Players Association, we are concerned not only about the well-being of our members but also about teen athletes and their development on and off the field. We are glad to partner with Verizon to bring this valuable training to our program and be part of the solution to end domestic violence.
Yet, no word on an effort to stop domestic violence with in the NFL. So, we'll applaud the NFL for wearing pink in October to raise awareness of breast cancer — but we have to question when the league will address domestic violence.