No longer content to preach through their music, Rev Run and Tyrese Gibson have become masters of social media and, apparently, love. They litter their Twitter and Instagram feeds with self-help quips and witty observations about relationships. In their first book Manology: Secrets of Your Man's Mind Revealed, they have broken the "bro-code," they say, in order to help women understand men better.

But the only thing I understood better after reading the book is its authors.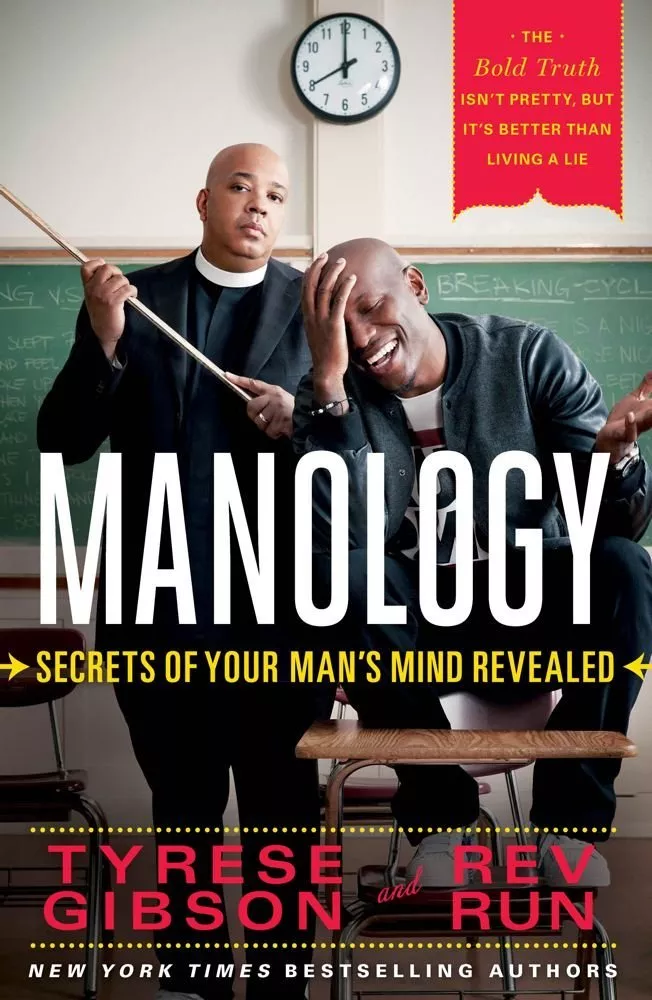 Tyrese is so unabashedly egotistical; he wants to be worshiped on a pedestal. Run, on the other hand, feels he should put his wife on the pedestal. How about no one is on a pedestal? Shouldn't relationships be between equals, with each partner caring for and serving the other?
They maintain a congenial tone throughout the book, though its clear they disagree on cheating. Both men admit to sleeping with many women - living that "rock 'n' roll" lifestyle - in their younger days. Rev Run has since become a committed family man who goes to great lengths to remove himself from any temptation. He believes it is his responsibility to ensure his wife's emotional security, which I appreciate to an extent. But I think everyone needs to be responsible for their own emotional health, including his wife. If his riding in an elevator alone with another women causes his wife distress, then that says more about her than him.

Gibson believes cheating is inevitable for a man, especially once the sex becomes less frequent and exciting. I believe his analogy goes something like: If you leave a dog inside the house all day without letting him relieve himself, you only have yourself to blame when he craps on your carpet. Yet, a few pages later, he tells women to never "own" the cheat - that they shouldn't blame themselves. Huh?

Both men agree that they like women with an "independent-mind state." While their "revelations" may help you understand men a bit better, I say stick with the book's basic tenet: focus on understanding yourself better and creating the life you want. As Rev Run taught his daughters, boyless doesn't have to equal joyless.