- "At least half of American women will experience an unintended pregnancy by age 45, and, at current rates, one in 10 women will have an abortion by age 20, one in four by age 30 and three in 10 by age 45."
Source: Guttmacher Institute
Until this year, although I knew the statistics, I didn't know anyone who had an abortion. Even though I have training in human sexuality, am known to have liberal social views, and support women's rights, no one has confided in me. Yet, I likely know many, many women who have had an abortion. For something so common, it is something we don't talk about.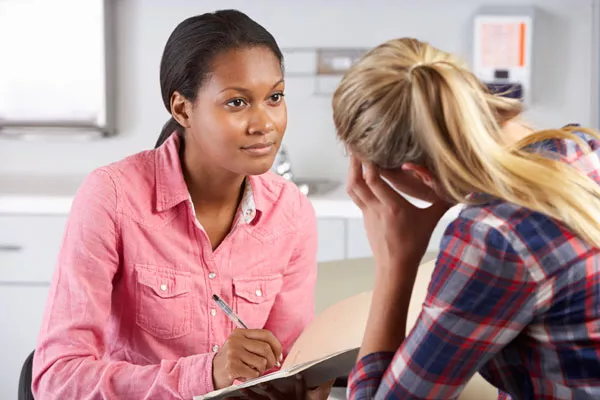 However, that changed this fall when I accompanied a friend to get an abortion. I was thankful for the opportunity to support her and keep her company as she waited all day at the clinic. She never doubted her decision, and I never doubted her.
I attended conservative churches and a bible college, so I know plenty of good people, including many in my own family, who are vehemently against abortion. Still, I was unprepared for the unfriendly reception we received upon entering the clinic's parking lot. People with anti-abortion signs leaned in as we drove past and begged us "Don't kill your baby!" They also yelled out some random scripture verses while waving Bibles at us. Later, a man on a bullhorn preach-screamed to us over the fence. It wasn't Westboro Baptist crazy, but it wasn't the welcome wagon either.
I'm sure that the folks who protest outside the clinic do so in accordance with their convictions. I can respect anyone who speaks and acts in line with their values, even if I disagree. There are far too many people who take up arms in culture wars while knowing little about the issues they are arguing about. So while I understand the protestors' perspective, I believe their approach is working against them. They make you want to run away from them, and into the abortion clinic! They come off as bullies. I doubt that their signs or sermons create meaningful dialogue.
Once inside, the noise of the small group of protesters was drowned out by the hum of a packed waiting room and a few televisions. Women of every variety were there - some alone, others with partners, family, or friends. One woman had a small child with her. The girl was so sweet and patient, entertaining herself for hours. Folks in the waiting room seemed to genuinely enjoy her presence, chatting with her and helping her with her puzzles. She was a reminder that life is precious.
Although it was a busy day at the clinic, everyone I encountered exuded a peaceful and reassuring presence. There were no angry outbursts as people waited. No snide comments as the hours ticked by without lunch. No complaining about the static on the TV. It was if there was a collective attitude of contentment. I know that may sound strange to some, but that was my experience. The energy inside the clinic was vastly different than the energy outside. Inside, people were listened to, supported and comforted.
My friend's appointment was bumped to the last of the day. By the time we left, the protesters were long gone. As we were walking to the car, I remember looking up and the sky was a perfect cloudless blue. It was a crisp and cool afternoon. Again, there was a sense of peace. Before getting in the passenger side of my car, she paused and looked at me and said very matter-of-fact, "Oh my God Becky. I just had an abortion." "I know," I said. We weren't happy, but we weren't sad either. We simply stated our new realities; she is now one of the millions of women who have had an abortion, and I am one of the few people who knows.