click to enlarge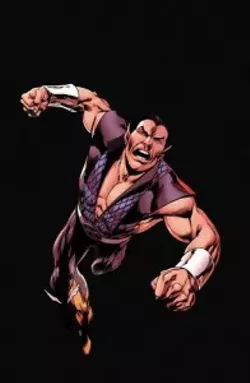 Had a chance to check out Marvel Comics' Dark Reign panel, which — as the title suggests — was all about the Dark Reign story line running through a ton of Marvell books these days. At the panel, which featured writers Bendis, Fraction and Hickman, a few announcements were made about new stuff coming this fall. Stuff like:
• A series of one-shots called "Dark Reign: The List." These one-shots deal with Norman Osborn (the villain sometimes known as the Green Goblin who now effectively runs the Marvel Universe) wanting to finally deal with a number of "problems" floating about the Marvel Universe (like, as Bendis said, "Why has no one killed the Hulk?"). The one-shots will apparently team writers like Bendis, Fraction and Hickman with big-time artists who aren't doing monthly books right now. For example, Fraction is writing an Uncanny X-Men one-shot drawn by Alan Davis. And there's a Punisher one-shot drawn by John Romita Jr.
• Ares is getting a new limited series in October.
• Echo, last seen in New Avengers, is coming back in the Spider-Woman series, which has been delayed because of the motion comic currently in production.
For waaaaaaaayyyyyy more on this panel, visit check out the story on Newsarama.