click to enlarge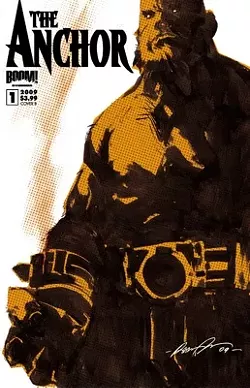 The Anchor No. 1
Published by Boom! Studios. Written by Phil Hester. Art by Brian Churilla.
The Deal: Introducing God's weapon against demonic hordes — aka The Anchor (or Clem, as he is often called in the comic) — an inhuman "creature" who stands guard at the gate between Hell and Earth. I think that's the general concept ... at least that's what I get from reading the book.
The Verdict: Here's a great example of a comic with a great concept — but it's executed poorly. What doesn't work? Well, writer Phil Hester just doesn't effectively build the "world" of The Anchor. We — the readers — are asked to accept a lot of bizarre concepts and characters way too soon into the story. The stuff here is interesting ... it's just rammed down our throats way too fast.
Reviewed materials provided by Heroes Aren't Hard to Find: www.heroesonline.com.