click to enlarge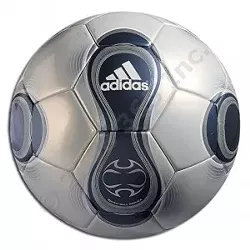 Whoa. 97 percent is kind of serious. Isn't anyone buying Adidas anymore?
(Thinking about what's in my closet ...) Maybe not.
German sportswear and equipment maker Adidas AG on Tuesday announced additional restructuring steps as first-quarter net profit plummeted 97%.

In the three months ended March 31, net profit dropped to €5 million ($6.7 million) from €169 million a year earlier, as sales declined to €2.58 billion from €2.62 billion.
...

One of the world's largest sportswear makers, Adidas is becoming more pessimistic as consumer spending around the globe is hit by rising unemployment and weakening sentiment.
I bet they are.
Read the full story on WSJ.com.