click to enlarge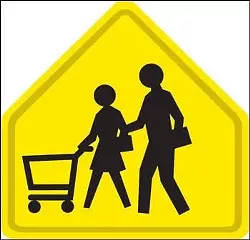 Shoppers, grab your wallets. It's the sales tax holiday weekend — time to throw away your hard-earned money.
Here's a smattering of locally owned shops around the Queen City who are offering a little more than the pennies you save on sales tax. And we love them for it!
Black & Blue, the denim destination: New markdowns storewide
720 Governor Morrison St, Ste E180
704-366-9339
Asana Activewear: Plenty of items have just been moved to clearance, so you can save 30% - 50% off a wide variety of Activewear brands and styles
3920 Sharon Road
704-366-8020
Black Sheep Skate Shop: They'll have some markdowns on shoes (1 pair for $44, 2nd pair for $25 more — about half price on most of these) and a box of $10 graphic tees.
Black Sheep
1504 Camden Road, Suite 200
704-333-1423
Mud Pie Monograms: Anyone walking in without a coupon gets 15% off storewide. If customers bring in coupon running in moneysaver and through emails, they get an extra 10% off, totaling 25%.
9848 Rea Rd # D
704-541-9188
Niche: Take advantage of select shoes for guys, $40 and $60, select guys tees at $15, select women's shoes at $20, and all women's spring and summer apparel at $20 and $40.
1504 Camden Rd. Ste. 100
704-379-1811
Scarlett Plus Size Boutique: The Southpark boutique is having a 50 percent off anything white, and 50 percent off anything linen
4732 Sharon Road
704-552-7383
Peek-A-Boo Couture: Take 25 percent off your entire order.
1315 East Blvd. Suite 150
704-332-5338
Janix Shoes: Take 50 percent off all tops and shoes.
7864 Rea Road, Ste E
704-544-2345
Pure Denim: Take 60 percent off all sales merchandise, 40 percent off Ed Hardy merch, and 20 percent off all Diesel merch.
4400 Sharon Road
704-366-7873
The Boulevard: The NoDa boutique has so many deals going on this weekend, you just need to go by there. Savings range from 10 percent to 30 percent off jewelry, 15 percent off Cool Mom Boutique tops and dresses, and so much more.
453 E. 36th St.
704-332-0142
A Denim Affair: They've got a huge selection of jeans, T-shirts, and accessories under $100.
9848 Rea Rd
704-341-4791
72 Shoe Boutique: Sidewalk sale with up to 70 percent off all summer shoes.