For all of my last-minute shoppers out there who have waited until the 12th hour to finish checking off their Christmas list, you are in luck! Today through Friday, Dec. 23, you can receive 30 percent off one full price item at Petal.
Guys, if you want to surprise your lady with a fabulous new look and have it gift wrapped beautifully for free, this is where you need to be. It's a no brainer. And ladies, why not grab a little something for yourself to ring in the new year in style or show your BFF how much you love her with one of Petal's "December Delights." Check it out today! Petal is located at 1315 East Blvd.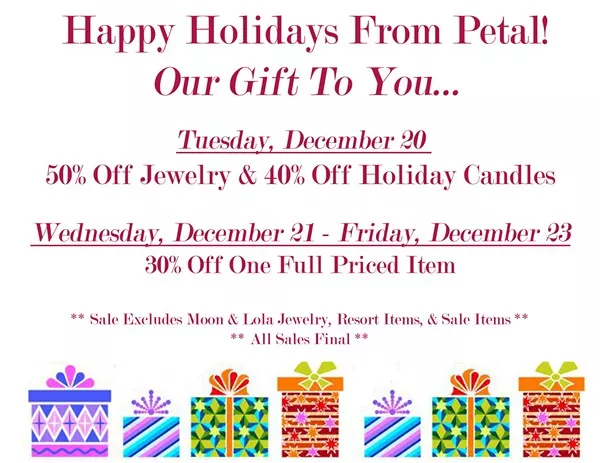 T. Strong is a TV personality, personal stylist and fashion journalist who contributes commentary on Creative Loafing's Klepto blog in addition to writing for several other national media organizations. To learn more visit www.StyleMayvin.com or follow "therealtstrong" on Twitter.