Are you ready for this? On the heels of probably the most shopping you've done in the last 12 months is a winter clearance sale that would make any jewelry lover swoon. Happening at Handpicked (with three locations in Charlotte), prices are up to 75 percent off. In fact, you can receive 25 percent off regular priced items by printing the coupon (below) and with such a eye-catching selection, you'll be sure to find something to complement one of your many looks you've purchased for the new year.
Handpicked has trendy jewelry, accessories, gift items and sterling silver jewelry, some of which can be beautifully personalized with monogramming. This chain store has everything from necklaces, bracelets and earrings to purses, scarves, sunglasses and handbags.
There's a little something for everybody, and honestly it's not too early to start thinking about upcoming graduation gifts. I spotted a classically chic sterling silver bracelet that can be customized for any occasion, that would be the perfect item for a fashionable young woman — and it's been one of their best sellers for years.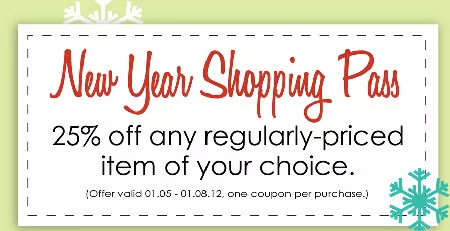 The sale runs through Sunday so visit one of their three locations today!
Dilworth
1721 Kenilworth Ave.
Arboretum
8040 Providence Road
Blakeney
9844-A Rea Road
T. Strong is a TV personality, personal stylist and fashion journalist who contributes commentary on Creative Loafing's Klepto blog in addition to writing for several other national media organizations. To learn more visit www.StyleMayvin.com or follow "therealtstrong" on Twitter.