Last week, I stopped by Slate Interiors to chat with Debbie, one of the owners. While I walked around the Plaza Midwood store, I fell in love with this: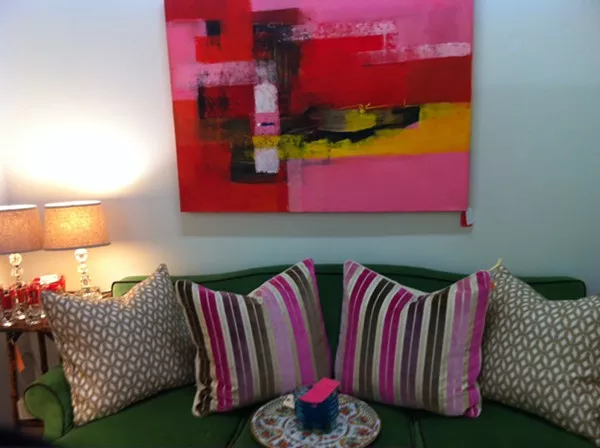 Now, if only I could get my boyfriend to agree to splashing some pink on our walls or buying those throw pillows. (He's an ex-Marine and gamer who rarely leaves the living room. Somehow, I don't think he'll agree. Sigh.)
Slate Interiors is like one very cool flea market, targeting the fashionable, creative, and weak-willed like me who are looking for pieces of art and other home furnishings. More than 50 artists, merchants, and designers offer a wide and ever-changing variety of quality merchandise. If you're looking to spruce up your living space — or just like looking at pretty things — head here.