Last night I was able to go out and celebrate fashion and entertainment with a male focus. Often times, fashion events are tailored more to women, but yesterday the "Man Up" event QC Exclusives and Neiman Marcus threw was one heck of a shindig.
Guests were able to enjoy having their cigars hand-rolled by Outland Cigars, one of the Queen City's local businesses. And speaking of which, I love how this event included local businesses like Outlaw and NoDa Brewing, who provided the specialty beer. It shows that as consumers, we all want quality, and it doesn't matter if it's a local Mom and Pop providing the service or a mega retailer.
The event included informal modeling with the clothing provided by Neiman Marcus, of course, and I even caught one of the models having his bow tie professionally tied before taking his place on the platform usually designated for mannequins. In this case, the live mannequins looked fabulous in some of Neiman's best spring looks.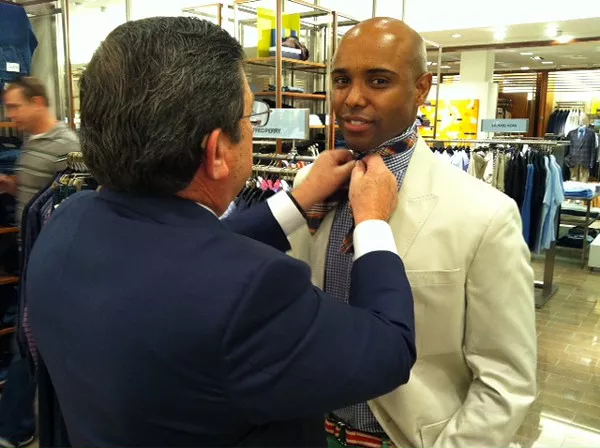 While the food and the drinks were quite enjoyable, I must say that my favorite aspect of the event was getting into the luxury cars parked outside. As you can see, the Porshe' suited me quite well.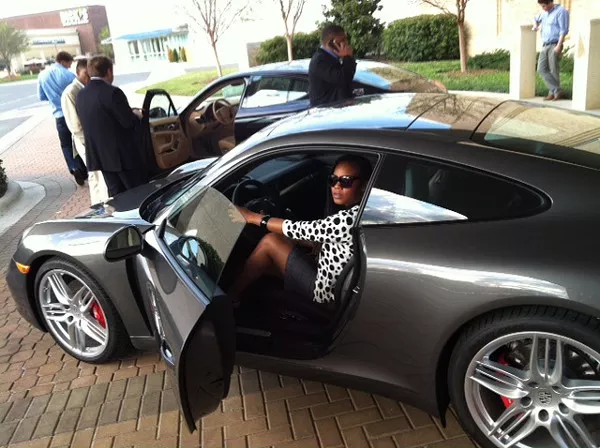 I spoke with one guy who said, there was "no better way for him to spend his evening than enjoying a brew with friends, smoking a good cigar, enjoying really good food, talking cars with the boys and still being able to put a smile on my wife's face by bringing home a little something special." So now I'm thinking, how on earth did I miss the boat on this?!? I totally should have taken Mr. Strong along with me to this event. Needless to say, a good time was had by all.
T. Strong is a TV personality, personal stylist and fashion journalist who contributes commentary on Creative Loafing's Klepto blog in addition to writing for several other national media organizations. To learn more visit www.StyleMayvin.com or follow "therealtstrong" on Twitter.