click to enlarge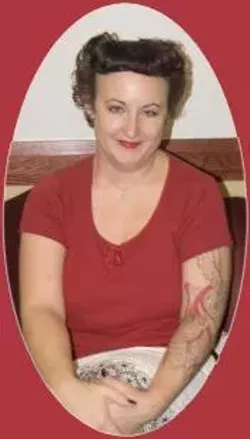 Another sexy person from Creative Loving. Introducing, BBW:
you like-a-me then I like-a-you

Marriage minded gen-ex bbw seeks to mate for life.

good sense of humour-no nagging, no games. flirtatious when in the right mood...nice eye twinkles.

you must be masculine: short/dominant, tall/dominant, chubby/switch, average height/switch.

you must be the same education or experience level as me in any field.

you cannot care if I am broke.

you will not expect explicit telephone or email contact.

you want to have or adopt kids.

you must enjoy either singing or dancing or exercise--I'd like an exercise partner and a buddy.

you must love and/or have a dog. I love dogs.

Don't give me talk therapy, earrings from the dollar store and a hershey bar cheer me up quicker.

looking for someone over the age of 4o.
She adds:
I consider myself an open-minded person, but my deal breakers are heroin and a condescending attitude.