click to enlarge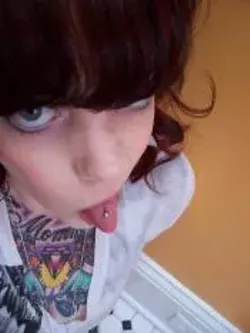 I think the Blog-o-thon has been reduced to me just posting weird personal ads. But who cares. I'm exhausted ... and I love these damn ads. Check out whatsarahsaid. I actually want to date her myself! Call me.
Fighter

I'm Sarah, and I'm 21 years old. Currently a Senior at UNC Charlotte with a double major in Communications:Mass Media and French, Minor in Women's Studies. But that really means nothing because my passion is to go to culinary school and study Baking and Pastry.

I'm a big nerd with tattoos. If either of those put you off, don't bother.

I like good food, good drink, watching movies, reading books, going to shows, anything authentic.

I keep it real, kick it old school, and cuddle too.