click to enlarge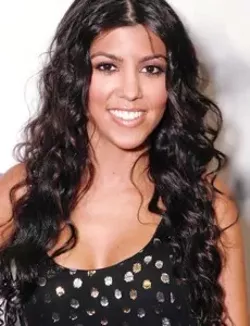 Being a celebutante is hard work. Traveling to new cities, schmoozing with other celebrities, getting paid just to appear at clubs: It's damn near exhausting.
But, alas, much like being a sanitation worker, someone's gotta do it.
Celebutante Kourtney Kardashian, sister of Kim Kardashian and star of E! channel's Keeping Up With the Kardashians, will visit Charlotte to host a party at Suite in the Epicentre entertainment complex Friday night.
Creative Loafing managed to steal a few moments out of Kourtney's busy day to chat about her plans in Charlotte, the show and who she's supporting in the upcoming election.
Creative Loafing: Where are you calling from?
Kourtney Kardashian: I am at my store [Dash, a clothing boutique] in Calabasas [California].
Have you ever been to Charlotte before?
I haven't. I'm excited to go. I've been to South Carolina to visit a friend, but I know that is completely different.
What all do you plan to do while you're here?
I don't know. I'm not going to be there very long; I'm there for less than 24 hours. But I'm excited. I met someone recently who's from Charlotte and told me all about Suite, the club that I'm going to be hosting at, so I'm excited to go. And I actually did a radio interview yesterday and they were telling me how crazy it is. It's always fun to see a new city, and I don't know, it's cool to experience as many different places as you can.
Are you traveling a lot nowadays?
Yes. I leave Charlotte the next morning, and I go to Miami for two days, and then I go to New York for a week and then I'm back home. I'm always home for a while, working at the stores, and then I'll go off, travel a little bit.
What's a typical day like for you?
Every day is so different, but when things are pretty calm, I would say I like to get up in the morning and go running; it wakes me up. I run like two to three miles. I like to go to my store; it's like my baby. I started it five years ago. I'm like obsessed with just going to the store, seeing how everything's going, and like, supervising everything. And then you know, that's like when things are calm. It's pretty normal, go to dinner and just go home and go to bed. I don't like to cook. I hate it. I did last night, though; I had taco night for my boyfriend and I. Then there's the crazy days when we're traveling and things just never stop.
What's going on with the show right now?
We're still filming season three and it's going good. While you're filming, it's just exhausting and people are like, what's the season going to be like, and it's hard to even remember what we did yesterday or when we've been filming. There're some Las Vegas trips in there. Kim took my boyfriend and I to New Orleans to see the first game of the season, which was really fun because I've never seen Reggie [Bush, Kim's boyfriend] play.
Were you impressed?
I was! I was in shock. Like, going to the game, it was in New Orleans, so it was like, every person in the city was wearing a Bush jersey. And it was crazy. Like, people get so excited and everyone's cheering for Reggie and like to us, he's just Kim's boyfriend and he's so shy and the nicest guy. But I never get to see him like that way, where everyone's cheering and he's on the field and making faces at guys. And that's so not him to us, so it was really cool to see that.
Are you planning to vote this year, and if so, for whom?
I am actually planning to vote, and it's actually the first year that all of the kids in our family are registered to vote. And it's interesting: I'm 29, and I've had over 10 years where I could have voted and I haven't. I don't know why. But in the last couple years I've realized how important it is. I don't know who I'm voting for yet; I'm still kind of torn. Everyone in my family has such different opinions, and we all like to discuss our thoughts. I just think it's really important to make an educated vote. I think I'm still kind of trying to listen to both sides and keep an open mind. Some days I'm leaning on one side and some days I'm leaning toward the other.
click to enlarge