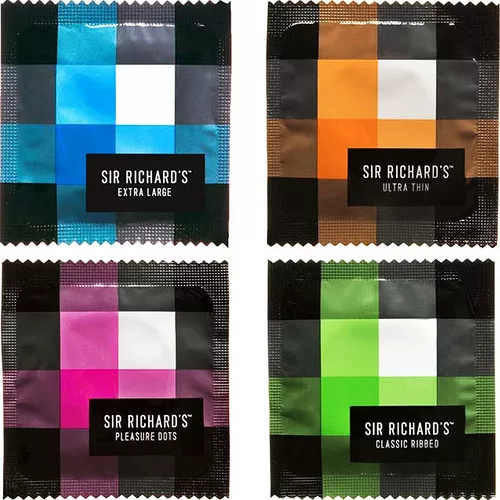 Sir. Richard's Condom Company is going on tour, though, unfortunately, they'll be on the West Coast this time. And, no, Sir. Richard's Condom Company isn't a snappy band name, it's the name of a company that offers socially conscious condoms. But, that's not all: For every condom you buy, the company will donate a condom to someone in a developing country.
Why? According to its website, where you can order some condoms for yourself, the company aims to appeal "to discerning, responsible individuals who seek to align their purchases with the change they want to see in the world."
Here's more from Good.is:
Since its founding, Sir Richard's has made it clear that they are not just another condom company. The condoms are vegan, the branding irreverent. And they've adopted the Toms buy-one-give-one model to address the condom shortage in the developing world: every time you buy a Sir Richard's condom, the company sends one to community organizations like Partners in Health in Haiti.

Further reading:
What You Don't Know Can Kill You
—
Discover
magazine
Humans have a perplexing tendency to fear rare threats such as shark attacks while blithely ignoring far greater risks like unsafe sex and an unhealthy diet. Those illusions are not just silly—they make the world a more dangerous place.