The hip Genome Gallery is spotlighting the surreal works of two artists in its upcoming exhibit, The Art of Cleonique Hilsaca & Alexandra Loesser. The showcase opens this Saturday with an evening reception at 6 p.m.
Loesser paints raw realistic sights (such as the nude person with a bucket covering their head - pictured above), while Hilsaca uses acrylics, inks and ... tea (Yep! We said tea!) to create spirited and slightly odd, illustrative paintings (like the pictured works "Sisters" and "Audio Love" - below).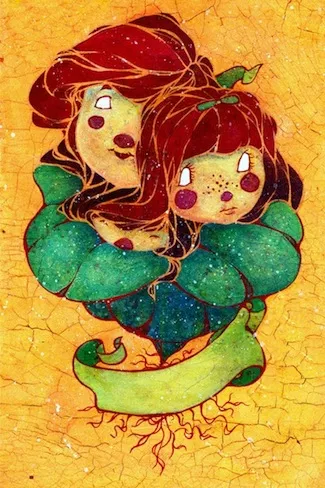 Exhibit continues through Feb. 23. For more information on Genome, visit www.ohgenome.com.