The upcoming Violins of Hope series — featuring exhibitions, film screenings and educational programs that revolve around music history and the oppression of Jews — looks interesting and intense. The centerpiece is 18 violins recovered from the Holocaust. These will be on display and accompanied by the stories of an assortment of talented musicians who were silenced by tragedy.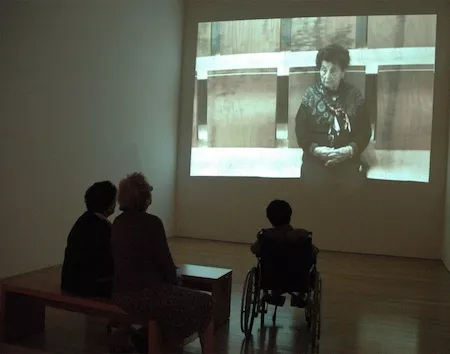 In addition, other related exhibits are scheduled to debut. This includes Spots of Light: To Be a Woman in the Holocaust, which opens on Thursday, March 22. Exclusively focused on 45 women in the Holocaust, the video-art installation reflects on their various roles in family and society (see a pic from the exhibition above).
For more details on these and other exhibitions, concerts, films and lectures, visit www.violinsofhopecharlotte.com.