As March is Women's History Month, we should be honoring, remembering and paying our respects to the many women who have made both large and small feats in shaping history. Luckily, Women Centered Art — a Charlotte-based organization — provides lectures, workshops, films and exhibitions centering on women year-round.

The center's
Beauty
exhibit, opening today (March 23), explores the many parameters of what "beauty" is through a mix of ideologies and societal/cultural norms (both agreed and disagreed upon). Local artists — Sharon Dowell (see painting above), Martha Whitfield, Molly Wilbanks, Heather Freeman (see her work below), Shane Agostinelli and Mary Tuma — address their personal expressions of beauty in this showcase of new works.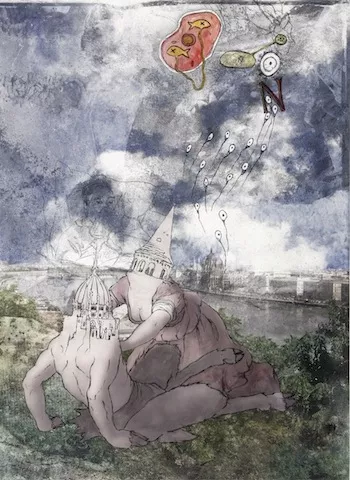 6 p.m.-8 p.m. Women Centered Art, 711 Pressley Road. www.womencenteredart.org
.