Listed below is a roundup of CL's top picks for comedy shows in Charlotte this week. Hopefully, they keep you entertained and, more importantly, laughing out loud.
* Rory Scovel's act is so compelling because of his ability to blur the lines between stand-up and improv. Random joking about everything from microwave beeps to birthday cards from dogs, Scovel is very capable of filling a room with laughter. We even think his goofy vids about how-to survive encounters that you'll never have with grizzly bears are worthy of a watch on YouTube.
$10-$15. March 28-29, 8 p.m.; March 30-31, 8 & 10:15 p.m. The Comedy Zone at NC Music Factory, 900 Seaboard St., Suite B3. 980-321-4702. www.cltcomedyzone.com
.
* It's not always easy to find variety extravaganzas here in the Q.C. Though we have festivals and shindigs worth noting, the opportunity rarely arises to catch some of Charlotte's own local talents of varying trades and tricks under one roof. Hence, the purpose of Underground Events' Art, Comedy and Music Showcase. Artists - Carlleena Person, Stewart Milsaps, Gretel Lapica, Clay Holmes, Cody Gatlin and Julie Lee, among others - come together to display their latest works, while music is provided from the likes of One Big Love, John Linker Band and Bubonik Funk. And did we mention comedian Carlos Valencia is coming into town? The former Charlottean headlines the comedy portion of the evening, with others locals - John Colwell, Ja'Dark Foster, Devan Penegar and Eddie Conz - standing up for the cause of laughter.
$8-$10. March 29, 8 p.m. Neighborhood Theatre, 511 E. 36th St. 704-358-9298. www.neighborhoodtheatre.com
.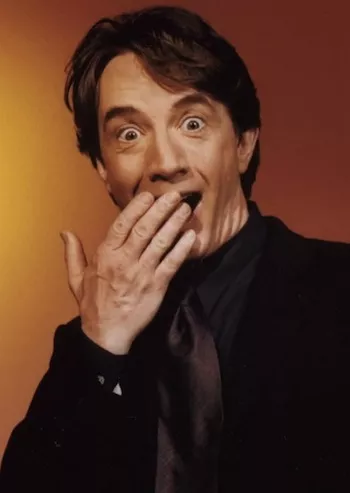 * Martin Short is better known for his sketch comedy, though it's hard to forget his stint as Franck, the over-the-top wedding planner with the thick accent in
Father of the Bride
where he starred along side of Steve Martin and Diane Keaton. Short also made notable appearances on
Saturday Night Live
and in other films, including
The Three Amigos
(with Martin and Chevy Chase) and
Mars Attacks
. But it's his current solo tour that you should really be concerned about. Short is scheduled to appear at Knight Theater for a variety show of sorts. The stand-up gig is being described as featuring "songs, video and sketches about his life and career." Does this mean we'll get to see Franck again? Not sure, but we can certainly hope for it.
$49.50 and up. March 31, 8 p.m. Knight Theater, 430 S. Tryon St. 704-372-1000. www.blumenthalarts.org
.