Listed below is a roundup of CL's top picks for comedy shows in Charlotte this week. Hopefully, they keep you entertained and, more importantly, laughing out loud.
* We're so proud of Jon Reep for rising above his redneck roots and making a name for Hickory (hey, it's close enough to Charlotte). Bringing new hilarity to fast food drive-thru pranks and lullabies like "Rock-a-bye Baby," he's damn sure to have us laughing at life in the South. $20-$25. April 25-26, 8 p.m.; April 27, 8 p.m. & 10:15 p.m.; April 28, 7 p.m. & 9:30 p.m. 900 Seaboard St., Suite B3, Charlotte. 980-321-4702. www.cltcomedyzone.com.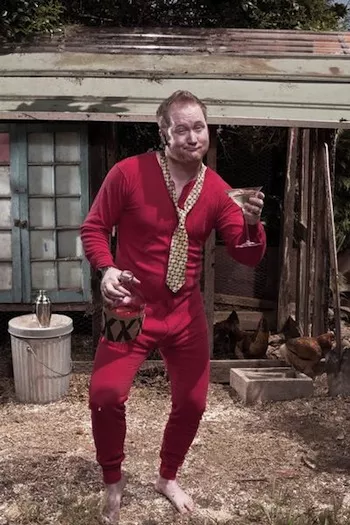 * Over The Counter Improv's Single vs. Married Life battle continues. At the troupe's last show (revolving yet again around relationship statuses), matrimony beat singlehood out fair and square. Staging shows similar to that of Whose Line is it Anyway, there's no certainty as to what kind of outcome will prevail but the audience does have some say so. Hopefully that doesn't scare away all the commitment phobic folk out there. $5. April 28, 8 p.m. Plaza Hotel Carowinds, 3695 Foothills Way, Fort Mill. 704-618-4203. www.otcimprov.com.
* Comedian Ron Feingold likes to mix things up onstage. Not only does he provide laugh worthy stand-up material, but he's really got a handle on his one-man a cappella act too. $10. April 27-28, 8 p.m. & 10:15 p.m. The Comedy Zone Fort Mill, 900 Crossroads Plaza, Fort Mill. 803-802-3990. www.thecomedyzonefortmill.com.