My dear Wormwood: Never fear the faithfulness of converted Charlotteans, as we shall twist their eager little minds with a mere stage adaptation of C.S. Lewis' demonic showcase, The Screwtape Letters. Presented by Fellowship for the Performing Arts - whose mission statement is "to produce theatre from a Christian worldview that engages a diverse audience" - we'll lure them in, only to divert their attention away from our diabolical casting - and the enemy - with an extremely logical point of view.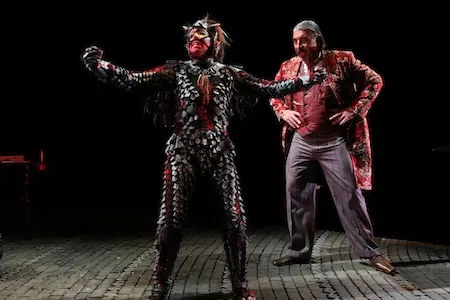 This will set them to questioning their creator's real agenda. Plus, it sounds like a hell of a good time, right? The national touring production, which stops in at Knight Theater for three shows, stars Max McLean as the wicked Screwtape.
$29-$89. June 29, 8 p.m.; June 30, 4 p.m. & 8 p.m. Knight Theater, 430 S. Tryon St. 704-372-1000. www.blumenthalarts.org
.