Listed below is a roundup of CL's top picks for comedy shows in Charlotte this week. Hopefully, they keep you entertained and, more importantly, laughing out loud.
I've always been more fond of comedians who make fun of themselves than those who pick at their audience for kicks. I mean, c'mon, do you really want to pay for public humiliation? Luckily, Maria Bamford takes the spotlight off of the crowd and places it on her own mental problems. Jokes aside, Bamford does suffer from Bipolar Disorder. In her act, she typically jokes about her issues with depression and a dysfunctional family. Way to turn the negative into a positive (and a paycheck)! Maybe laughter really is the best medicine.
$20. July 31, 8 p.m. The Comedy Zone Charlotte, 900 N.C. Music Factory Blvd., Suite B3. 980-321-4702. www.cltcomedyzone.com
.
Crown Station Pub's Taboo Tuesday Open Mic gives local comedians (funny or ... not) a chance to test their latest material on a live audience. There are no language or content restrictions, so that you'll get to watch acts in a pure, raw form. Each comedian has five minutes of stand-up time. $2. July 31, 9:30 p.m. Crown Station Pub, 1425 Elizabeth St.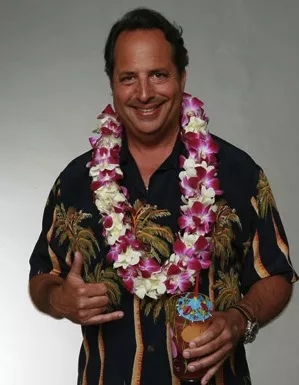 He's taken heat for slamming President Obama, even though he voted for the guy. Yes, former Saturday Night Live funnyman Jon Lovitz is a pissed-off Democrat who doesn't think taxes should be raised on his hard-earned moolah. He says the U.S. teaches, "You can do anything you wan," then in return gives achievers a big, fat "Fuck you!" Calm down, Lovitz. You still have showbiz to keep the bank account flowing. He stops in Charlotte for three days at The Comedy Zone.
$25-$30. Aug. 2, 8 p.m.; Aug. 3, 8 p.m. and 10:15 p.m.; Aug. 4, 7 p.m. and 9:30 p.m. The Comedy Zone Charlotte at NC Music Factory, 900 N.C. Music Factory Blvd., Suite B3. 980-321-4702. www.cltcomedyzone.com
.