Rumor has it that political conventions not only bring commerce and media exposure to their host cities, but they also bring the party. In the spirit of embracing this assertion, we have compiled some politically themed drinking games to get the revelry started during any get-togethers you have planned during the Democratic National Convention. Whether you are a visiting delegate, a member of the press, or a local, these games are sure to add ... well, we're not sure exactly what they'll add, but we suspect they'll add something to your party.
Boozing With Buzz Words
What You'll Need
Television or radio broadcast of election coverage. Best played with beer rather than liquor unless you have a death wish or enjoy getting your stomach pumped.
How to Play
Tune into your choice of station(s) for campaign coverage and have party-goers drink every time they hear the following words or phrases:
Socialist
Debt
Unemployment
Failure
Outsourcing
Tax Return(s)
Gaffe(s)
Stimulus
Immigration
Bain Capital
War On Women
Obamacare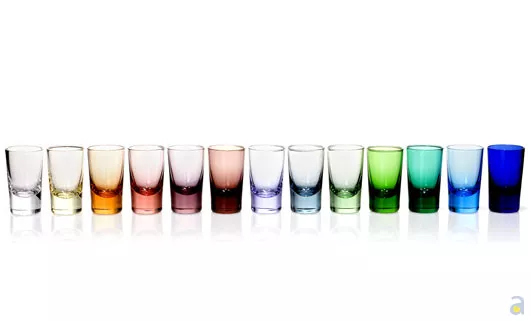 Presidential Debate
What You'll Need
Two willing "presidential candidates." Two shot glasses and a bottle of choice ... or two, as it's likely the candidates won't agree on alcohol. Two "cornermen" to ensure those candidates' glasses are refilled. Playing-card sized pieces of paper and a pen. Plenty of alcohol for the "audience."
How to Play
Candidates will take turns after a coin toss to determine who goes first, drawing topic cards. Topic cards will each list a past or present political issue for which the first candidate will argue affirmative. Once the initial argument is presented in 30 seconds or less, the opposing candidate will get 30 seconds for rebuttal. Once the arguments are heard, the audience will vote on who won the issue and the loser will be required to drink his/her shot.
Possible Topics:
* Women love being barefoot and pregnant
* The Kardashians should be extricated from America
* Having an extramarital affair just means your (male) President/Congressman/Senator is a real man
* We should add glitter to the American flag
* My weird religion (insert religion of choice) is the only truth!
* A president with musical aptitude/skill is what Americans really want
* Homosexuals have the funniest protest signs
Drunk on Politics (a new twist on the college favorite FUBAR)
What You'll Need
A deck of cards. A LOT of alcohol. A designated driver.
How to Play
Shuffle cards and place in the middle of the table or game area. Designate who will start, and one at a time, have each player draw a card and place it face up for the table to see. Each card requires a different task:
Ace: Take 1 drink
2: Take two drinks
3: Take three drinks
4: Question. The player who drew the card gets to choose any other player and ask him or her a political question. They must answer the questions with a question, directed at another player. This continues until the questions have either made it all the way around the table, or someone messes up the flow.
5: Delegation. The player who draws the card can assign five drinks to either one or multiple other players around the table.
6: Impersonation. The player who draws the card must give his or her best impersonation of a political figure. The table gets to vote whether or not it was a successful impersonation and if the consensus is no, the player must drink.
7: Thumbmaster. The player can place his or her thumb on the table at any point in time for the remainder of the game, or until another 7 is drawn, at which time that player becomes the Thumbmaster. At the Thumbmaster's cue (placing the thumb visibly on the table) all other players must follow. The last person to place his or her thumb on the table must drink.
8: Issues. Player who draws this card must choose a political issue and determine whether he or she wants the table to argue for or against it. Each player then gets one chance to form a coherent sentence. Players who stumble or fail must drink.
9: Rhyme. The player who draws this one must state a political or election buzz word and the other players must come up with a rhyming word. Those who cannot do so must drink.
10: Bipartisan. Everyone drinks!
Jack: Republicans drink.
Queen: Democrats drink.
King: Pledge of Allegiance. The player who draws the card says the Pledge of Allegiance while everyone else drinks. If he or she messes up the pledge, that person must take five drinks.
Creative Loafing reminds you to binge-drink responsibly.