Artist Randy Shull is focusing on the United States for his latest exhibit, Channeling the USA, debuting at McColl Center for Visual Art. Influenced by continuing chatter over the States' role in global affairs, Shull - a mixed media artist who dabbles with paint, sculpture and installations - incorporates outlines of the nation's shape in his works. While his works are not intended to be political, they do "resonate in the arenas of power, history, geography, economics and politics," says Shull, in a description of the exhibit.

The artist, who resides in Asheville, has a simpler explanation of his purpose: He just wants to explore what he calls "home." Through his creative journey, viewers will see cutouts, some splattered in paint that expands to the surrounding walls.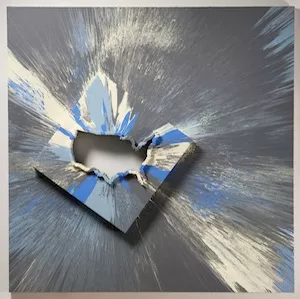 Free admission. Exhibit continues through Jan. 12, 2013. McColl Center for Visual Art, 721 N. Tryon St. 704-332-5535. www.mccollcenter.org
.