Editor's note: In this series, local author David Aaron Moore answers reader-submitted questions about unusual, noteworthy or historic people, places and things in Charlotte. Submit inquires to davidaaronmoore@post.com.
I'm back in Charlotte, my hometown, after being gone for almost 20 years. When I was a little kid you never caught me without a transistor pocket radio, and later, as a teen, I had one of those oversized boom boxes we all used to carry around. Portable radios kept changing sizes, but one thing that was a constant for me was my favorite radio station: WGIV. It was an AM station broadcasting from 1600, and I loved the soul, R&B and the old disco they used to play. I can't find it on the air anymore. What happened to it? - Gerald Pratt
AM radio has mostly gone the way of analog TV broadcasting, overshadowed by clearer sounding FM counterparts. At one time, Charlotte boasted a bevy of AM radio stations catering to various audiences: WAYS (also known as Big WAYS) was the place for pop; WIST changed formats frequently but was the city's best known pioneer in progressive rock of the day; and WRPL switched from adult contemporary to pop/rock, R&B to disco, and then country. (It was confused.)
That's just a sampling of some of the stations I can recall, but like you, WGIV was always my favorite.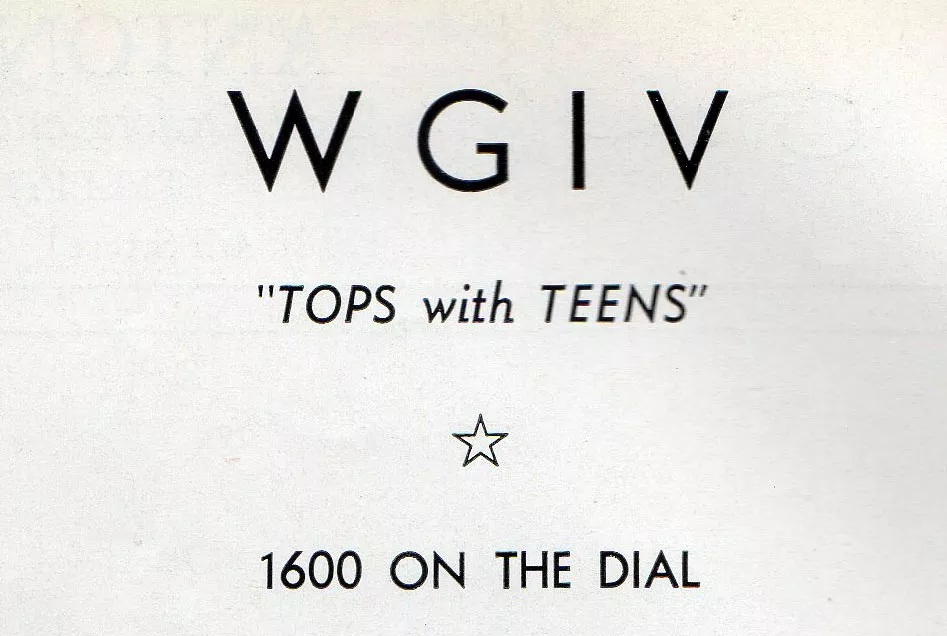 While most of my contemporaries in school were listening to Air Supply, Judas Priest, Boston, Kansas, REO Speed Wagon and Lynard Skynard, my musical taste went in a different direction: The Commodores, Gladys Knight, Aretha Franklin, Natalie Cole, Stevie Wonder, The Spinners, Cameo, Parliament-Funkadelic, James Brown and LTD, among others. Needless to say, that led me straight to WGIV.
It began in 1947, broadcasting out of a two-car garage, and was one of the first radio stations to obtain a license after World War II (its call letters stood for We're G.I. Vets). It found its true calling in 1948 when a newly discovered radio personality known as DJ Genial Gene started to host live soul and R&B performances from The Excelsior Club on Beatties Ford Road.
Over the years, the station was home to a number of noteworthy radio personalities, among them (and probably the best known) were "Rockin' Ray" Gooding and "Chatty Hattie."
With the popularity of FM radio on the rise in the 1970s, listenership began to trickle off and ad-revenue decline eventually led to foreclosure and auction in 1982. With competition from similarly-formatted FM stations, WGIV made a final stab at a gospel-oriented format, which never fully captured the following the station had championed from the early '50s to the late '70s.
In short, the WGIV you once knew is no longer. After multiple format changes over the decades, the station broadcasting from 1600 megahertz on your AM dial signed off the air Dec. 3, 2003 at 11:59 p.m., ending more than 55 years of service aimed at Charlotte's African-American community.
The building that housed the station at Toomey Avenue and Remount Road still stands - its touches of mid-century modern design still intact, along with the terra cotta façade that once bore the oversized call letters and frequency number. Today, however, it is barely recognizable, surrounded by a parking lot crammed full of trucks in all different shapes and sizes. Gone are the call letters, replaced by the name of the trucking company. A peek through the windows revealed little to no hint that the building, which once housed "The Soul of the City," pumped out some of the best jams ever.
But everything that was WGIV has not scattered to the airwaves.
A radio station broadcasting at 1370 AM and 103.3 FM, owned and operated by former WPEG employee Frank Neely, acquired the call letters WGIV in 2005. After attempting various formats, the new WGIV has settled on a conglomeration of retro R&B and hip hop, blended with a mix of current gospel. Fans of the old station are likely to find something they'll enjoy.
WGIV's former studio is now a trucking company.
Moore is the author of Charlotte: Murder, Mystery and Mayhem. His writings have appeared in numerous publications throughout the U.S. and Canada.