Once upon a time, in the vast dial-up wasteland of the 1990s, wee Natalie was a gangly teenager whose mom dropped her off at a strip mall to visit a shop tucked into the space that is now Book Buyers. That shop was Heroes Aren't Hard To Find - prior to its early 2000s move to its present location on 7th Street - and the attentive and kind comic sellers provided teenage-me with a subscription box filled with my comics of choice. That was my first foray into comics and Heroes worship.
Patrons of our fair city have had more than 30 years to explore and read the exploits of superheroes, thanks not only to the venerable comic-book shop (the brainchild of Shelton Drum) but also to its annual Heroes Convention (ditto). This year's event, held this past weekend at the Charlotte Convention Center, once again played host to a fleet of comic-loving visitors and some of the largest names and vendors in the industry. Missed out on all the action? Don't worry: It's HeroesCon reminiscence time.
What tangled webs they weave...
This year claimed the largest floor space ever in the con's 31-year history. Looking out over the floor space was daunting. It just. Kept. Going. Did you see everything? Because I didn't. I needed three more days and another pair of feet. The only con behind any con is that there's so much to look at - so many boxes of comics to scour through, so many cosplayers to snap photos of, so many artists to shyly smile at and ask for a commission or give a compliment. It could have lasted a week, and we'd still be there looking. My husband (full disclosure: CL film critic/senior editor Matt Brunson) could have spent the entire weekend bartering for back issues of Famous Monsters of Filmland. And for our tiny Charlotte, all this? A truly heroic feat.
Shop-a-holic
For a small price, nothing beats a commissioned piece by an up 'n' coming artist on Indie Island. But for those looking for artistic expression beyond the 2-D, ample vendors were on-hand selling everything from T-shirts to swords. (And T-shirts of swords. Winter is coming.)
The Artist's Way
The spectrum of artists signing and illustrating was massive. Name your favorite comic. Just fill in the blank: "My favorite thing to read is ______." Yeah, nearly anything put in that blank had an artist there. Spider-Man? Tim Sale. The Avengers? Craig Rousseau. Batgirl? Phil Noto. Hulk? David Williams. Trying for a trick answer? Maybe you added, "I don't read; I watch TV!" Robbi Rodriguez, illustrator of Stephen Colbert's hilarious The Colbert Report segment Tek Janson, had you covered.
Matt Fraction, Kelly Sue Deconnick, Mark Bagley, Allison Sohn, CL friend Ming Doyle; the list goes on and on and on. And on. We didn't snap any candid shots of the artists, a bit worried that they would feel like zoo animals sitting patiently at their tables for a gawking photographer. Click here for the complete list of artists that graced Heroes (and rely on your Google powers for artist headshots). We did take this shot of the work the artists showcased, some of it drawn live onstage while patrons watched.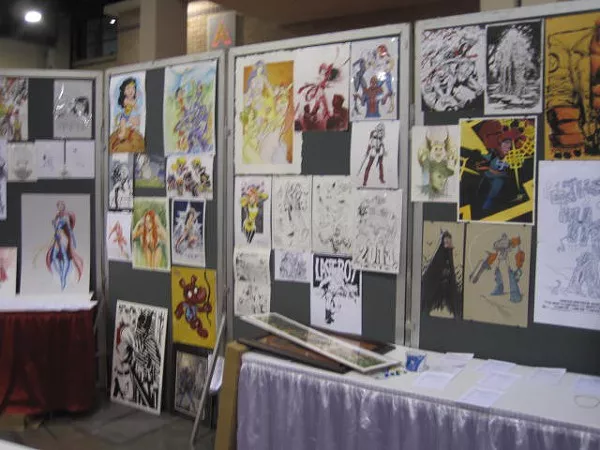 Cosplay
Who'd you see? My personal favorite was the wee Xena: Warrior Princess, who politely posed in a warrior stance as I inwardly screeched with delight. Look at this detailed armor perfection! Her courage will change the world. Her cuteness made my ovaries do a back-flip for my own tiny human to dress up. (Luckily, there were ample pints of beer available to calm them down.)
Also seen: Eleventy billion Doctors from Doctor Who. I witnessed a Doctor and a Jack Harkness (from spin-off Torchwood) slow-mo run into each other's arms while a young lady standing nearby seriously intoned, "I ship it." (Definition? Go here.) This marks the first time I've ever heard "ship" used outside of fanfiction, proving that HeroesCon is like finding your tribe, even for a very brief weekend.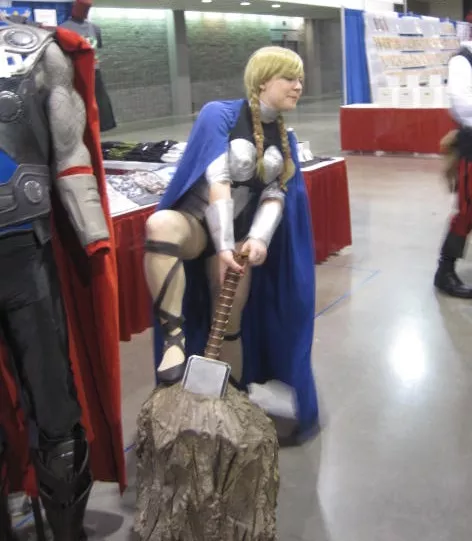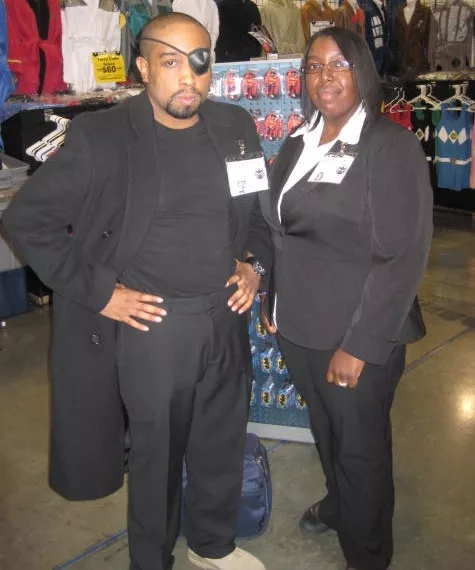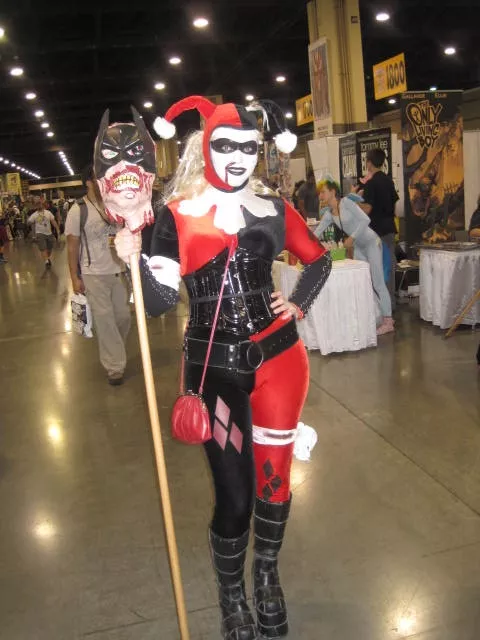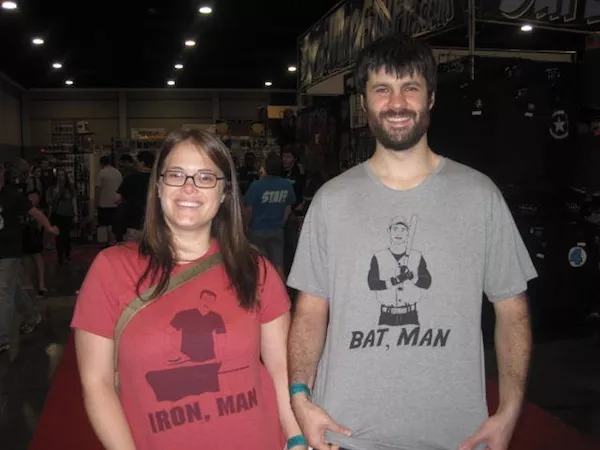 Final Thought Bubble
Incidentally, HeroesCon wasn't the only convention taking place downtown this past weekend. As CL's Matt Brunson noted on his Facebook page, "Amusing that the Charlotte Convention Center today played host to both the HeroesCon comic book convention and an NC GOP convention. It's obvious which group lives in the larger fantasy world - and it's not the gathering that was offering discounts on X-Men and Spider-Man comic books."