Check out these new exhibits, opening this week in Charlotte and the surrounding area.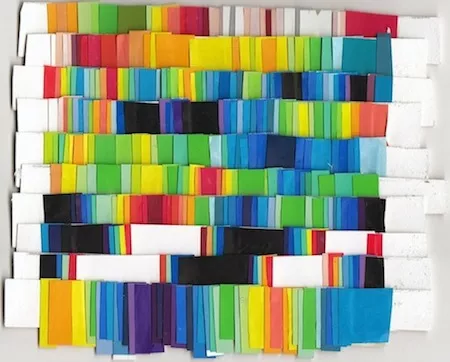 Paper Sounds
at Center for the Arts: The exhibit features works by artist, Christie Blizard. For this collection she explored the visual interpretations of sound, created from paper by using recordings and sound waves to form multiple patterns. She also used computer programs with sound waves in order to convert the sounds into patterns. Free admission. Reception on Oct. 16, 6 p.m. Sept. 19-Nov. 2. 121 E. Main St., Rock Hill. 803-328-2787.
www.yorkcountyarts.org
.
Arctic Utopia
at McColl Center for Art + Innovation: McColl Center celebrates its 15 year anniversary with an exhibit of mixed-media sculptures, videos and installations by Marek Ranis. In
Arctic Utopia
, Ranis tracks how climate change is influencing the world and its social and political consequences for humanity. Specifically, he spotlights indigenous cultures and their geographic displacement. Free admission. Reception on Sept. 19, 6 p.m. to 9 p.m. Sept. 19-Nov. 22. 721 N Tryon St. 704-332-5535.
www.mccollcenter.org
.
Pop-Up Gallery: Lyle Owerko
at Mint Museum Uptown: Lyle Owerko, a photojournalist and commercial photographer based in New York City, has created an entire exhibit is themed around '70s and '80s boom boxes. The exhibit happens in Mint Museum Uptown's new space, which will be used for other exhibits in the future. Sept. 19-Oct. 19. 500 S. Tryon St. 704-337-2000.
www.mintmuseum.org
.
Mary Frank: Sculptures and Works on Paper
and
Thomas McNickle: Abstractions
at Jerald Melberg Gallery: The exhibit features sculptures and works on paper by Mary Frank, as well as a new body of abstract works by Thomas McNickle. Free admission. Exhibit continues through Oct. 25. 625 S. Sharon Amity Road. 704-365-3000.
www.jeraldmelberg.com
.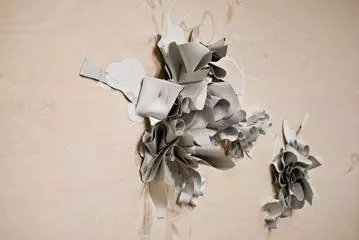 Objects in Perspective: Collaboration by Aspen Hochhalter and Natalie Abrams
at CPCC Art Galleries: The exhibit features works by photographer Aspen Hochhalter and sculptor Natalie Abrams. The two artists, who met during their stay McColl Center for Art + Innovation as artists-in-residence, showcase new works in this joint exhibit. Abrams has created latex paint sculptures, while Hochhalter uses the collodion "wet plate" photographic process for her larger works. Reception on Oct. 2, 5 p.m. to 7 p.m. in Pease Gallery. Exhibit continues through Nov. 6. Free admission. 1201 Elizabeth Ave. 704-330-6211.
arts.cpcc.edu/art-gallery
.