Considering that the Carolina Renaissance Festival started up in 1994 and has continued annually ever since (making this year its whopping 21st year of medieval merriment), it's rather shameful to admit that I've only attended a measly three times — and each of those times were in my adult years.
But, better late than never, right? Right. That's because the Renaissance Fest isn't just a place for kids. It's a place where adults can feel like a kid and enjoy playing games, watching shows (and understanding some of the crude jokes that sometimes accompany), dressing up and pigging out. Here are some things to remember while you're there: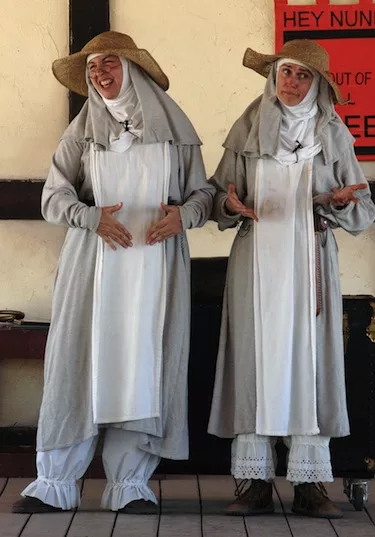 1. Tipping and shelling out some dough:
Don't be a cheapskate. Performers and entertainers rely on tips from folks at the fest, and they aren't afraid to remind you to chip in. While you shouldn't feel obligated to put out for something you didn't enjoy, you should definitely do so for the shows that leave you feeling giggly or impressed. We recommend Hey Nunnie Nunnie, Tortuga Twins, and the London Broil Show.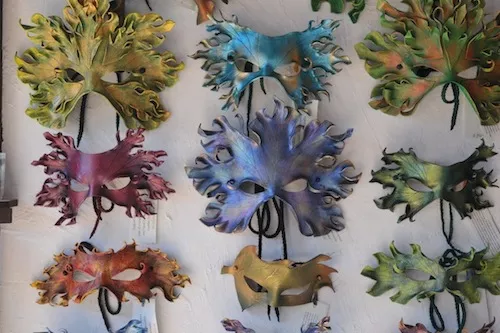 The marketplace portion of the festival also offers an assortment of vendors selling things like handmade candles, glass blown jewelry, custom masks and more. Save some cash (or just break out the plastic) for buying cool stuff.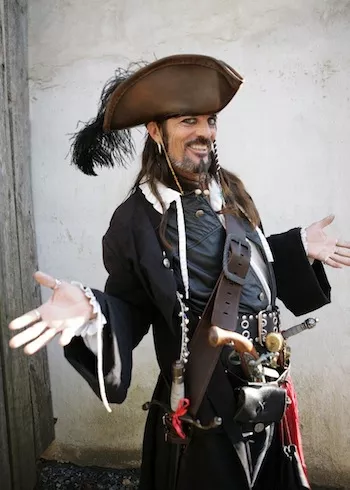 2. Costumes and accents:
Just do it! Medieval costumes are available to rent and buy at the festival. You can also sport a puffy pirate shirt, fairy wings and glitter, and busty corsets without any weird looks. As for the accents, they will wear on you after a while. If ye shall feel-eth the urge to speak-eth with a Shakespearean tongue, then do-eth it.
3. People-watching and interacting:
Don't take it upon yourself to touch and interrupt random people in fantastic costume, unless it's to ask
politely
for a photograph. Also, remember that many of the shows are interactive and include snide comments from entertainers. Suck it up.
4. Eating and drinking:
Carnivores will want to head straight for a turkey leg (don't worry vegetarians: you can always opt for a broccoli cheddar bread bowl and/or funnel cake). Just accept that you will look like a neanderthal, chowing down on a huge chunk of meaty goodness. Also, be sure to finish the feasting before you catch a demonstration from Wildlife Revealed's Ancient Art of Falconry. You don't want those vultures and other birds of prey getting any ideas.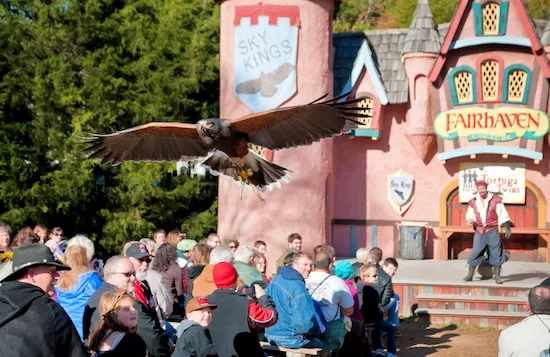 There's also beer on tap, but don't get trashed and start a brawl. No one wants to see that — not when there's jousting tournaments.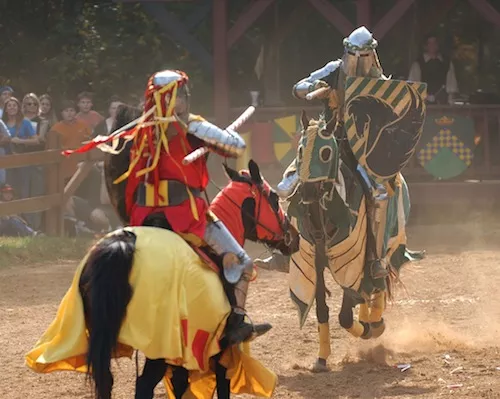 5. Parking: There's order to the chaos, but be prepared to sit in a line of cars at one point or another. Oh, and be sure not to forget where you parked - you don't want to be one of those people.
The festival is open from 10 a.m. to 5:30 p.m. on Saturdays and Sundays through Nov. 23. Tickets are $9-$22. Carolina Renaissance Festival, 16445 Poplar Tent Road, Huntersville. 704-896-5544. www.royalfaires.com/carolina/. (All photos from Carolina Renaissance Festival website.)