click to enlarge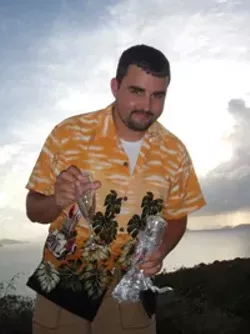 Born in a small, southern town with no stop-light (I know, I know, its every country song you've ever heard), Jason Younger, known by most as Younger, grew up listening to a heavy helping of country music, a side of bluegrass, and some southern gospel for dessert. Now, living in the Mooresville area with his wife, soon-to-be-here daughter, and two furry Pug children, he listens to it all. He also thinks that satellite radio is the best thing to happen to music since Johnny Cash met Kris Kristofferson.
By day, Younger is just another mild mannered cubicle dweller. Working for "The Man", in a 6 x 6 cube, he does his best to stay busy, but it's all about music - anything and everything music.
If not thinking, searching, or reading about music, he can usually be found in yet another meeting.
This is his first time writing for an audience, so please be gentle.
email: youngerceo@hotmail.com