My Secret Other Girlfriend
The Milestone
May 16, 2012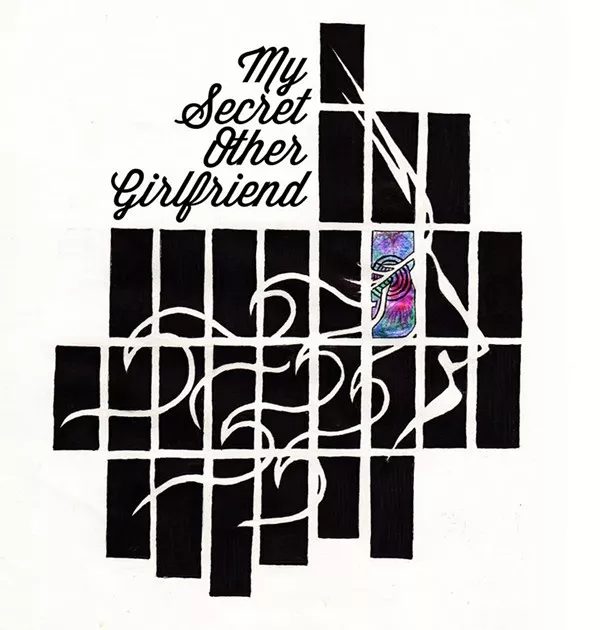 From the moment the band took the graffiti-adorned Milestone stage on Wednesday night, My Secret Other Girlfriend's music progressed from genre to genre and era to era while creating a positive vibe that radiated from one end of the venue to the other.
The Charlotte quartet stood on stage in full control, beckoning patrons toward the stage and captivating them with a range in styles that got heads rocking and bodies dancing.
From tinges of guitar harmonies which paid homage to the 1990s to '50s surf-rock riffs and warm bass tones, My Secret Other Girlfriend covered an array of rock 'n' roll styles. It was all done to a hi-hat-heavy, thumping drum beat similar to the dance-rock grooves of The Faint.
You might classify them as indie, but the '90s in their soul reigns deep with vocals in a key that Perry Farrell would approve of. Guitarists Aaron Bradshaw and Adam Vaagen traded charging guitar screams and treacherous downbeats.
Toward the end of the band's set, Vaagen switched to acoustic guitar and added a dollop of country to the mix with a heavy Mudhoney grunge feel. Hints of Wavves-like psychedelia vibrated through the variety of pedals Bradshaw kept in front of him but the dance-party-meets-garage-rock vibe stayed strong.
The band has quickly gained a following despite only having been together for a handful of months thanks to a four-song EP and their ambitious approach to performing.
In some ways, My Secret Other Girlfriend rivals the sound of Gastonia natives, Homewrecker, incorporating a similar hybrid of genres within their own style. Both bands are a sign that Charlotte's lo-fi garage rock scene is taking new turns and creating a new amalgam of genres that's original and fresh.