You know that expression, "unless you've been living under a rock... "? I feel like it could easily be substituted by, "unless you've been living with a newborn" and mean the exact same thing. Seriously, some days I don't even step out unto my front porch. I'm not much of a TV watcher and haven't quite mastered the art of nursing while surfing the Web, so I'm pretty clueless when it comes to current events. I say this to say, don't invite me to your next party ... all I'll talk about is poop.
The other day, however, I showered(!) and left the house to run a few quick errands. While driving, I caught the tail end of a story on NPR about Marissa Mayer, Yahoo!'s new CEO. The radio host said something like, "So, in a way, the pregnancy is the least of her problems..." On the way back from my outing I, again, heard a different radio host mention that Yahoo! had a new, pregnant CEO. At this point, I checked my radio dial to make sure I was indeed listening to National Public Radio and not one of the gossip stations. Maybe Tony had messed with my car radio since Pau was born? Nope, that was All Things Considered alright.
Why was this woman's pregnancy national news? Why was the host assuming that the pregnancy would be a "problem"? And would we even be having this discussion if the new CEO was an expectant dad?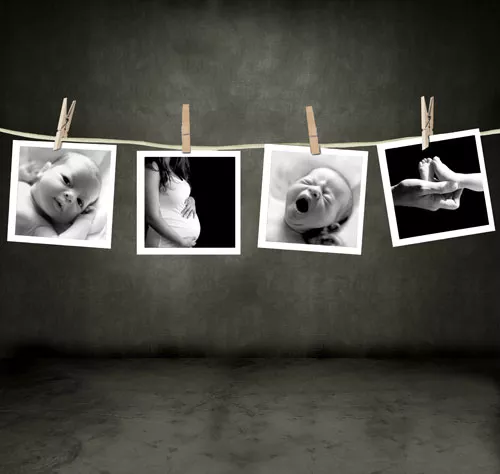 This warranted some googling (sorry, Marissa!).
I got home and found a ton of articles about Mayer, her pregnancy, her appointment as CEO, and her plan to work through her very short maternity leave.
First of all, can we talk about all the praise Yahoo! is getting for hiring a pregnant woman to their top spot? Um, while I understand that it's unprecedented for a pregnant woman to head a Fortune 500 company, I'd also like to point out that it would have been illegal for Yahoo! to have taken her pregnancy into account when making its choice. Fair employment laws protect pregnant women, so Yahoo! was just doing what it's supposed to do. Pregnant or not, Mayer was the most qualified candidate for the job, so she got the job. It wasn't an extraordinary decision on Yahoo!'s part — it was simply a legal one.
And Mayer's decision to work through her maternity leave isn't anyone's business but hers. Apparently her choice has incited some sort of "mommy war," where a few have even suggested that she give the baby up for adoption because she can't possibly work and take care of a newborn at the same time. Listen, Marissa Mayer has choices, she is worth $300 million, she can have a custom built nursery added on to her Yahoo! office if she wants. She probably has a cook, a chauffeur, a nanny ... she is the CEO, so she can come in whenever she wants or Skype into the office, unshowered and in a milk stained tank top if she chooses.
You know who doesn't have those choices? Me, and you, and most other working women in America. The U.S. is one of three countries in the entire world that doesn't offer paid maternity leave benefits. I'm currently taking advantage of the Family Medical Leave Act, which means I can take up to 12 weeks off, unpaid. To make ends meet, I had to use all of my saved up sick and vacation time and Tony and I've had to dip into our savings. Newsflash, NPR — there's the real problem.
Congratulations to Marissa Mayer. I think it's wonderful that more women, and particularly working mothers, are holding positions of power. I just hope that her appointment is a step toward making things easier for the rest of us who mother and work.