One of my earliest childhood memories is of participating in peaceful demonstrations against Fidel Castro's regime with my mother. Once, we were even detained by the cops and taken to the police station. My mother was kept in jail for a few days while my younger brother and I were allowed to go home with our dad. (Yes, my mother was, and still is, a total badass.) So, when I found out there'd be a march and rally in Charlotte for immigration reform, I did not think twice about showing up with both my kids.
My children are very young, so they didn't really understand what was going on, but I think it's important to start planting the seed of justice and social responsibility in them early. Just because we don't live in fear of having a member of our family get deported doesn't mean we can turn a blind eye to the millions of families who do. Families just like ours in every way except on paper.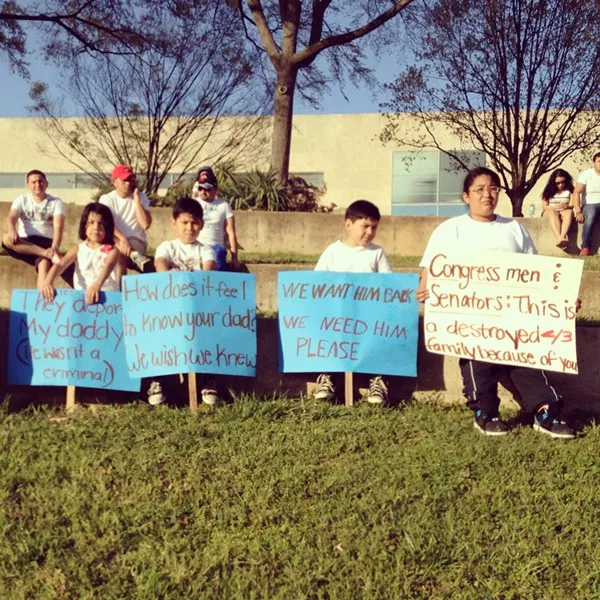 We didn't participate in the march, but we stood at the entrance of Marshall Park as hundreds of activists filed in wearing white T-shirts and holding signs urging our government to pass immigration reform. They were young and old, able bodied and disabled, mostly brown, but also white and black. They chanted and sang in Spanish and English and waved American flags.
I was overcome with tears when I saw them. When my oldest son asked me why I was crying I told him it was because I felt proud. And I was. Proud to be surrounded by so many total badasses.