You've spent some time with "iPhoneography 101: Channelling the Wayfaring Tech Nomad in You" and now you're ready to get weird and produce images that aren't so typical. Here are some tips on producing iPhone images that will wow and astound people who see them. In this installment, I'll show you how to create a wide range of visual images either in photos or video. These tips work for both. On with the show!
1) Photosynth stills are quite possibly the images that I get asked most about. They take a great bit of effort to produce compared to just snapping a picture, but they're worth it. Here's how you create a Photosynth still:
a) Download the Microsoft Photosynth app from the app store then use the app, filling all frames to the fullest:
b) When you stitch the panorama images together, the app exports these raw images that are cool in their own right and they go in your Photos automatically.:
c) A quick crop and add light and tags on Instagram and BOOM! 50+ Likes.:
2) Choose one filter per location is usually a good idea so that the set together looks better. This is a personal preference for me because as I'm going through my pics, it makes it easier to identify locations, too.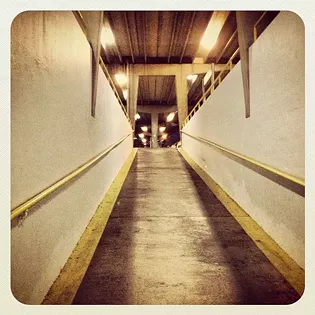 6 slides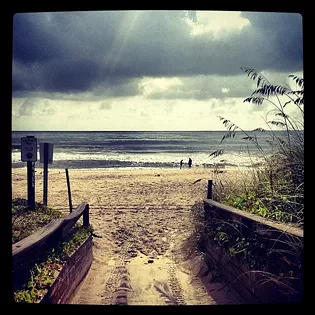 5 slides
3)Engage in multiple photo app madness.
4) HDR vs. rapid-fire photos is the ever pressing question, at least for me. I want high-res photos but because things are moving, HDR doesn't always make sense. It takes too long! I'll blast though taking as many pics as my phone can handle all in one go, look at the framing, and usually choose one of the eight to 10-ish I just snapped. This activity is impossible with HDR. Basically, it comes down to when you know you're going to have a pretty still subject or not.
5) Nabbing the perfect still shot out of video simply requires you to play the video and take a screenshot at the exact moment you want to catch. You can do this by pushing the top button and the home button at the same time until you see the white flash. Then, treat as you would any other photo.
6) Get weird with angles, subjects, locations but don't over think it! This should be fun. Really focus on the rule of thirds and most everything will work out just fine the more you practice.
Bonus video: To illustrate how the rule of thirds, contrast, and simplicity are executed in a video, here's one I shot of singer/songwriter LP at the same show where the blurry example in iPhoneography 101 comes from. Notice that I keep her at the intersection at the bottom left, her drummer is reinforcing the bottom 1/3, and the contrast is stark between her teal shirt, the simple black background, and the purple light along the top 1/3.
Holler in the comments if you have questions! I'll be watching and answering any inquiries people have if/when they pop up.
For more commentary, follow me on Twitter @dbirdy, for more photos peep my Flickr and to see all videos, subscribe to my YouTube channel here!