click to enlarge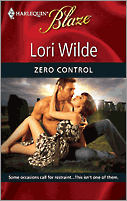 Ever wanted to star in your own romance novel?
Probably not because this is the sex tape generation.
Still, if you're one of those old school people who reads to your lover in bed, then Your Tango has the perfect gift suggestion.
The personalized romance novel trend is gaining ground, and if you're looking for an unconventional (and financially feasible) stocking stuffer, this might the perfect treat.
The personalized romance novel is something Carrie Prejean should've tried instead of making her solo sex tape(s).
Maybe if Pam and Tommy Lee had -- nevermind, you have to be able to read in order for this to work.
But what happens if your book falls into the hands of your reading friends? Do you even put this book on the shelf or do you leave it on the bed side?
And what happens when your relationship ends? Do you toss out the close to $50 book, bash your former lover over the head with it or read it and weep? I have a writer friend who said any time she tried to incorporate her current lover into her writing, the relationship ends and then editing a book about the person she used to love and fuck is hard.
But one good thing about a personalized romance novel is that if it ends up in the average person's hands, your secret and passionate love life will be safe from prying eyes.