click to enlarge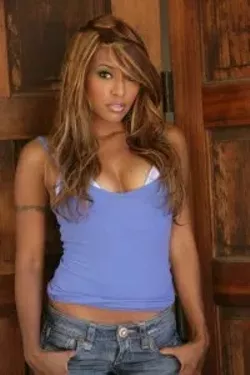 click to enlarge
Sexual addiction is serious.
It's just not taken seriously. People say that those who claim sexual addiction are just covering up bad behavior.
However, if you watch the latest reality TV exploitation of has-been celebs with Dr. Drew, you might think you have a problem too.
Last night Dr. Drew Pinsky paraded his latest celebs in need on HLN's The Joy Behar Show.
As I watched the co-star of the Colin Farrell sex tape, Nicole something or other [Narain] started talking about masturbation and how she was addicted to it and once spent the whole day in bed doing it to herself.
It was at that moment that I dropped my magic wand and thought, wow, do I need Dr. Drew?
Who hasn't spent all day in bed doing something? On the weekends, I know people who stay in bed watching SoapNet all day. There are people who sleep all day and let's not forget people who are just lazy as fuck -- do they all have an addiction and need help?
Granted, I have a personal record of six hours of masturbation, but I was just getting over a break up and it had been nearly five months since I'd had some. I don't think that means I have a problem, I just needed to get some.
Watching Dr. Drew's show or listening to him talk these days, he makes you think sex is nasty and wrong. What happened to Dr. Drew from Loveline with Adam Corrola?