When you're a kid, your parents tell you to trust the police and your teachers. So imagine being a child who gets taken advantage of by a police officer or a teacher. Two North Carolina girls know this story all too well.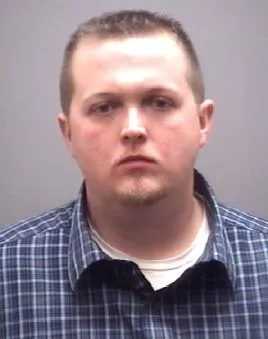 In
Burlington, N.C.,
a former police officer pleaded guilty to taking indecent liberties with a minor — a 14-year-old girl who was a member of the department's explorer program.
William "Matt" Matthew Hill, 30, of Ivey Road, Graham, was charged in February 2010 with two counts of statutory rape and two counts of statutory sex offense for incidents that allegedly occurred in April 2009. The 14-year-old girl was involved in the police department's Explorer program, for teens interested in police work.

Hill resigned his position with Burlington police in July 2009, following an investigation by the State Bureau of Investigation and an internal investigation by the department. He had been with Burlington police since 2008.

The investigation began after the girl's mother allegedly found a text message from Hill to her daughter on the girl's cell phone. In the message, Hill allegedly invited the girl to spend the night at his home because he knew she was planning to spend the weekend at a friend's house.
The 14-year-old may never look at law enforcement the same again. Her stepfather said as much in court.
During Monday's hearing, the state presented a letter from the girl's stepfather condemning Hill for destroying his daughter's trust in law enforcement and asking Superior Court Judge Michael J. O'Fogludha for the maximum sentence.

"(Hill) was everything that our daughter wanted to be. She looked up to him and wanted to learn from him and become an officer of the law so that she could serve her community," the man wrote. "Police officers should be held to a higher standard because they are entrusted to enforce the laws that all of us must live by."
Closer to home, as in Charlotte, a victim's right to sue for sexual molestation by a Charlotte Mecklenburg School System teacher is being hampered.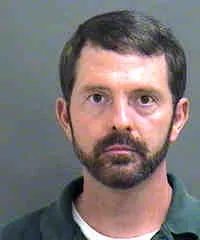 A former South Mecklenburg High School student is suing her former band teacher and the school board.

She said Richard Priode, the former teacher, had sex with her. He pleaded guilty to taking indecent liberties with a minor. He said the school board knew or should have known that Priode was a threat and didn't do anything about it.

But a judge ruled Tuesday that the school board is immune from part of the lawsuit, and maybe all of it.

The victim's lawyers said that's not right.

"The school system is treated differently than every other institution," one lawyer said. "Churches are held responsible if they don't check, if they hired a sexual predator, YMCAs, camps, everybody is, but not school systems."

The judge said yes to some immunity, but since neither side wanted that ruling, they're both appealing
Arrests and court cases are only one aspect of healing for victims of sexual molestation. According to hypnotherapist, Jacquelyne Morison, BA, DACHp, MHS post traumatic stress disorder often follows a victim of sexual molestation.
PTSD symptoms develop in the trauma-victim when the subjective perceptual impact of the stressor is exceptionally forceful because the traumatic event is outside the normal range of human experience and, therefore, engenders a powerful response of objective, realistically-founded anxiety which will debilitate his/her ability to cope with normal life. PTSD differs from commonplace stress in that while certain predisposing factors (such as a personality disorder and/or a previous history of neurotic illness) are capable of lowering the victim's resilience-threshold or aggravating the condition via cognitive and emotional filtering, in the main, such factors are insufficient to justify the materialisation of symptoms.