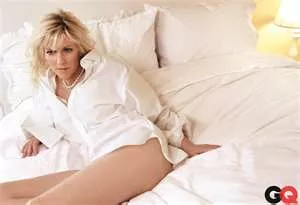 This alleged sex tape starring former Sen. John Edwards and his baby mama Rielle Hunter must be something hot. No leaks, no 30-second upload on PornHub.com and another delay in the case.
A judge has agreed to delay the civil trial over who owns a purported sex tape of John Edwards because of the former presidential candidate's pending criminal case.

Edwards' former mistress Rielle Hunter sued his former aide Andrew Young in 2010 over ownership of several items, including an intimate video made by Hunter.

Edwards was indicted in June on felony charges of violating federal campaign finance laws over about $1 million provided by donors to help hide his pregnant mistress during his presidential campaign. His lawyers in that case requested a delay in the civil case out of concern information disclosed from that trial could taint his criminal case.

Just release the tape already! The trial is set for March 26.