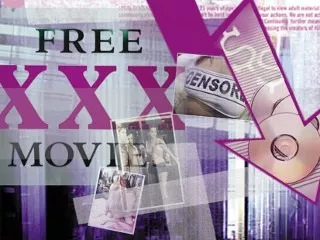 Looking for some new porn to watch? You're going to have to wait because a
porn star's positive HIV status
has brought the billion dollar industry to a stand-still.
The HIV scare comes less than one month after the launch of a new online sexual health database aimed at preventing the spread of sexually transmitted diseases among porn actors through mandatory testing. To be listed in the database — a requisite for getting work — porn actors must get tested every 30 days and present a clean bill of health. But critics say routine testing does not prevent STDs from creeping in.

"Testing is not a substitute for condom use, and it never will be," said Michael Weinstein, president of the AIDS Healthcare Foundation in Los Angeles. "No test can detect HIV from the moment of infection. There will always be a window period," which might not reflect recent infection.
The health of the porn stars is important, but it seems the producers don't think people would watch or buy porn where condoms are used. It's hard to believe that we're having a debate about using condoms in porn in 2011.


The positive test results will be confirmed by more sensitive testing methods, but details of the case, including the performer's name, age and sex, will not be released. It is also unclear how many sexual partners might be at risk.

"The average American male has seven female sexual partners in a lifetime. But it's possible for a male to have seven sexual partners in a single day on porn movie set," said Weinstein. "Because this is a network that's kind of inbred, the spread of disease could be exponential."
Last year, HIV positive porn actor,
Derrick Burts
, pushed for mandatory condom use in the films after clinic officials told him that he was probably infected by someone he had performed a scene with, someone they described as a '"known positive." The clinic would not identity the performer because of patient confidentiality.