Fen Temple is your friendly neighborhood sadist. No, he's not going around killing small animals, but like many Charlotteans in the city's underground fetish scene, he does enjoy wielding the occasional whip or flogger. Temple was introduced to the world of kink about five years ago, through his ex-wife. Ever since, he's been committed to what insiders euphemistically call "the lifestyle."
"I kind of dove headfirst into the entire thing," Temple says. "In three years, I went from knowing nothing about kink or the fetish lifestyle at all to being the head of the committee for introducing what they call TNG - The Next Generation - and all those younger groups, and [acting as] liaison between them and the CAPEX board. I became one of the head honchos kind of accidentally."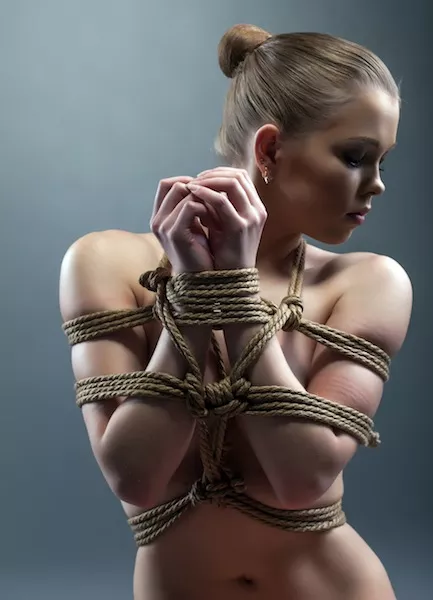 The Carolina Area Power Exchange (CAPEX) is a nonprofit that promotes "safe, sane and consensual" BDSM practices. According to the website [http://www.capex.info/], it is "a pansexual, nonprofit BDSM organization dedicated to providing education, support and a social network for its contributors in a safe, responsible and discretion-conscious environment."
That environment includes monthly meetings, where demonstrations and discussions take place, and the occasional floor party. If you think this sounds naughty... you're right.
CAPEX reserves an entire floor in a hotel, giving space to demonstrators and vendors, who pay for the cost of their hotel rooms. Attendees get to wander in and out of the different rooms as they see fit. You can witness a St. Andrew's cross in action in one room, then walk down the hall to another room to enjoy being whipped by a dominatrix.
Contributors - which the organization prefers to the term members - get discounted admission prices to events. This month's meeting, to be held on April 26 at an undisclosed location, will feature presentations by Lady D, a lifestyle Domme, on wax play and body punching.
A social follows each meeting, allowing kinksters to mingle amongst themselves. These socials offer play equipment and access to CAPEX's library, which features such sensational titles as How to Have an Orgasm as Often as You Want, Slavecraft and The Mistress Manual. Intrigued yet?
CAPEX, while offering that forbidden thrill, is still a legitimate organization with bylaws that ensure the safety and enjoyment of all contributors. The bylaws, which can be found on the website, read like a legal textbook. We're talking some official shit.
For nervous newbs, CAPEX sponsors the Gateway program, designed to introduce kink-virgins to the lifestyle in a nonthreatening and unobtrusive environment. At these monthly meetings, male and female moderators make a short presentation before delving into a group discussion. It's a good place to start for those of us whose curiosity has finally overcome our fear.
To find out more about CAPEX events, visit their website at www.capex.info or find them on Fetlife.com, a social media site for kinksters.