click to enlarge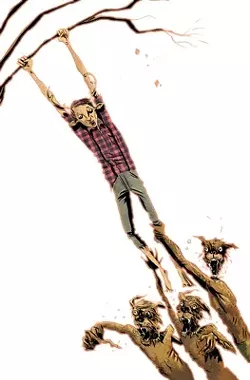 Sweet Tooth No. 3
Published by Vertigo (DC Comics). Story and art by Jeff Lemire.
The Deal: Jeff Lemire's anamorphic, post-apocalyptic comic rolls on to issue No. 3.
The Verdict: This issue is much creepier than the first two. After last month's rather violent final fight scene, Lemire has found a way to inject even more fear and paranoia into a book that's already saturated with nervous energy. With each page that I turn, I feel frightened — scared that any character could bite the dust. In other words, Lemire is on the right track. Buy it.
Reviewed materials provided by Heroes Aren't Hard to Find: www.heroesonline.com.