click to enlarge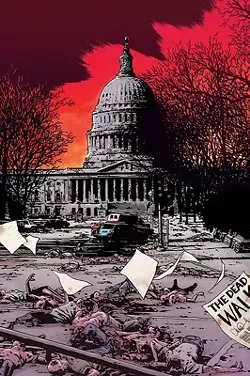 The Walking Dead No. 69
Published by Image Comics. Written by Robert Kirkman. Art by Charlie Adlard.
The Deal: The latest issue of Image Comics' beloved zombie comic. You should know the deal by now.
The Verdict: I'm still loving this series and it's current direction. Judging from what happens in this issue, I think calmer things are in store for our cast of characters ... and that's a good thing. Kirkman understands that a horror book, like TWD, needs a few moments of peace to make the moments of pure gore, violence and mayhem even more gory, violent and, uh, mahemy(?). Buy it mofos!
Reviewed materials provided by Heroes Aren't Hard to Find: www.heroesonline.com.